Trident United Way is happy to work with members of the media to provide resources, content and ideas for stories throughout Berkeley, Charleston and Dorchester counties. Our staff can also serve as expert sources on a number of topics ranging in education, financial stability, health, collective impact and disaster recovery. If you would like to discuss a story or interview a member of the Trident United Way staff, please contact Devon Wade, Content & Communications Manager at (843) 740-7747 or dwade@tuw.org or Christy Boudolf, VP of Communications & Volunteer Engagement at (843) 740-7731 or cboudolf@tuw.org.
Press Releases
2022
August 30 - Trident United Way Partners with the United Way Association of SC  and SC Housing to Provide Housing Stability Services
August 22 - Trident United Way's President and CEO  Chloe Knight Tonney Announces Retirement
August 16 - Trident United Way Delivers 2,700 Backpacks to Seven Tri-County Title I Schools
August 5 - Trident United Way Welcomes New Board and Chair Members
May 20 - Trident United Way honors two community leaders
April 14 - Lead United Spring Class of 2022 Graduates
March 18 - Trident United Way honors four Life Directors for years of community service
March 2 - Volunteers make Trident United Way Read Across America Day a success
Feb. 22 Register for Trident United Way's Read Across America Day
Feb. 11 Celebrate 211 Day with new texting option
Feb. 7 211 Helpline has big increases in 2021, including 200% spike in housing increases
Feb. 1 Trident United Way & Charleston Metro Chamber of Commerce team up for Lead United
Jan. 14 Trident United way AmeriCorps members help deliver food to Dorchester County seniors
2021
Dec. 20 Trident United Way volunteers help kids & farmers in GrowFood Carolina program
Dec. 6 Amazing support: More than $161,000 raised for 211 Challenge
Dec. 1 D. Michael Wilson & Pam Wilson increase match amount after overwhelming 1st day of 211 Challenge
Nov. 30 D. Michael & Pam Wilson join Trident United Way's special GivingTuesday Phonebank
Nov. 23 Announcing the D. Michael Wilson & Pam Wilson Trident United Way 211 $100K Challenge 
Nov. 17 Rolling Into Careers gives Dubose Middle schoolers a unique view of public safety
Nov. 15 Trident United Way's Days of Caring begins this Wednesday
Nov. 12 Now through Dec. 3: Fill Bags of Joy
Oct. 28 Registration for Days of Caring is open now through Nov. 7 
Oct. 2 1000 Books Before Kindergarten kicks off
Sept. 22 Trident United Way welcomes new board chair and members
Sept. 16 Sign up now for Lead United
(Updated Aug. 27) July 29 Trident United Way estimates Tri-County renters are $60 million past due
August 5 Trident United Way school supply drive tops goal - 2700 backpacks delivered
July 27 Women United Award nominations run now through Aug. 2
July 13 Help Wanted: AmeriCorps looking for new members to help our community
July 8    Donate today to Trident United Way's School Supply Drive
June 30 Eviction moratorium extended to July 30 but needs will remain
June 21 Volunteers make a big difference on annual Day of Action
June 17 Trident United Way predicts surge in assistance claims if eviction moratorium ends on June 30
June 10 AALC book drive tops goal with more than 2,000 books going to students
May 18 Sing United raises $65,000 for community, Gritty Flyright earns most votes 
May 7 Trident United Way's Sing United featured at RiverDogs game
April 15 Sing United Top 32 round starts now, thousands already raised in "play-in" round
March 17 Trident United Way's Sing United fundraiser may find the next big music star
March 15 Trident United Way analysis shows help requests still great, 1 year after COVID-19 hit SC
February 25 Trident United Way & SC Thrive announce FREE tax prep and filing service is now open
February 11 It's 211 Day - Trident United Way and our community needs your help
February 8 Trident United Way President & CEO to become Riley Fellow
January 28 Join Lead United to make a difference in our community
January 13 Trident United Way's most successful education program yields big results
For 2020 and older, please click here.
Logos
FULL COLOR CMYK Print Quality: Trident United Way 
FULL COLOR RGB Onscreen Quality: Trident United Way
BLUE ONLY CMYK Print Quality: Trident United Way 
BLUE ONLY RGB Onscreen Quality: Trident United Way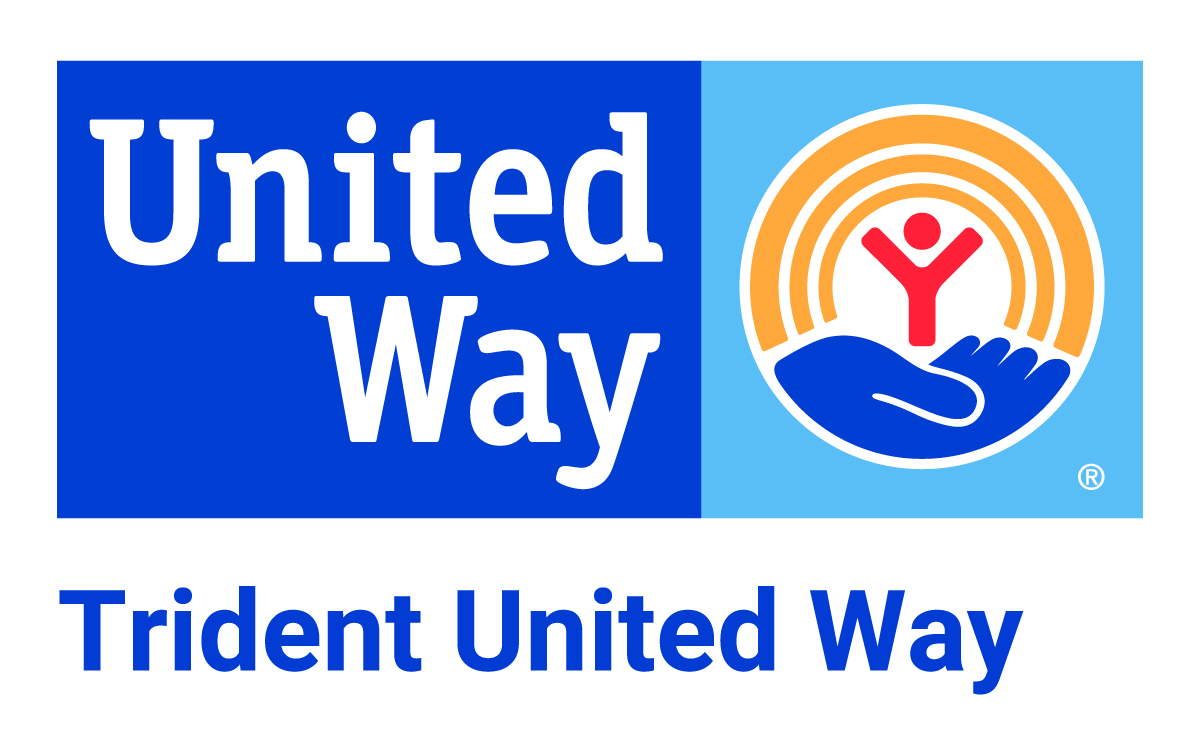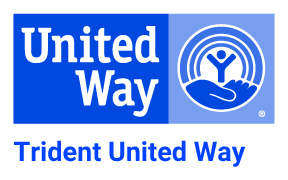 CMYK Print Quality: Resource Connection Center
RGB Onscreen Quality: Resource Connection Center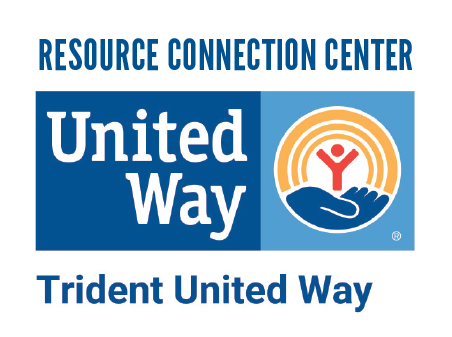 Additional 
Resources
Learn more about our current efforts to create bold community change in education, financial stability and health.