Improving the health of all individuals in the Tri-County area.
No single organization or institution can tackle the monumental and complex health issues facing our region. Trident United Way seeks to create a healthier community by making it easier for partners to work together. Our neighbors will have access to health care, know how to lead healthy lives and be empowered to live and participate in environments that promote good health.
2022 Community Needs Health Assessment Survey
Healthy Tri-County, in collaboration with communities and other key partners, is working to improve the health and well-being of all individuals in our Tri-County area. Be a part of this effort - share your experience and perspective!

---
Current Initiatives

January 2017 marked the launch of the Healthy Tri-County Initiative, powered by Trident United Way, in partnership with core partners, MUSC Health, Roper St. Francis Healthcare. Healthy Tri-County (HTC) a multi-sector regional initiative to improve health outcomes in Berkeley, Charleston and Dorchester counties in South Carolina. The long-term aspirational goal of HTC is to improve the health and well-being of every person and community within the Tri-County region.
---
Completed Initiatives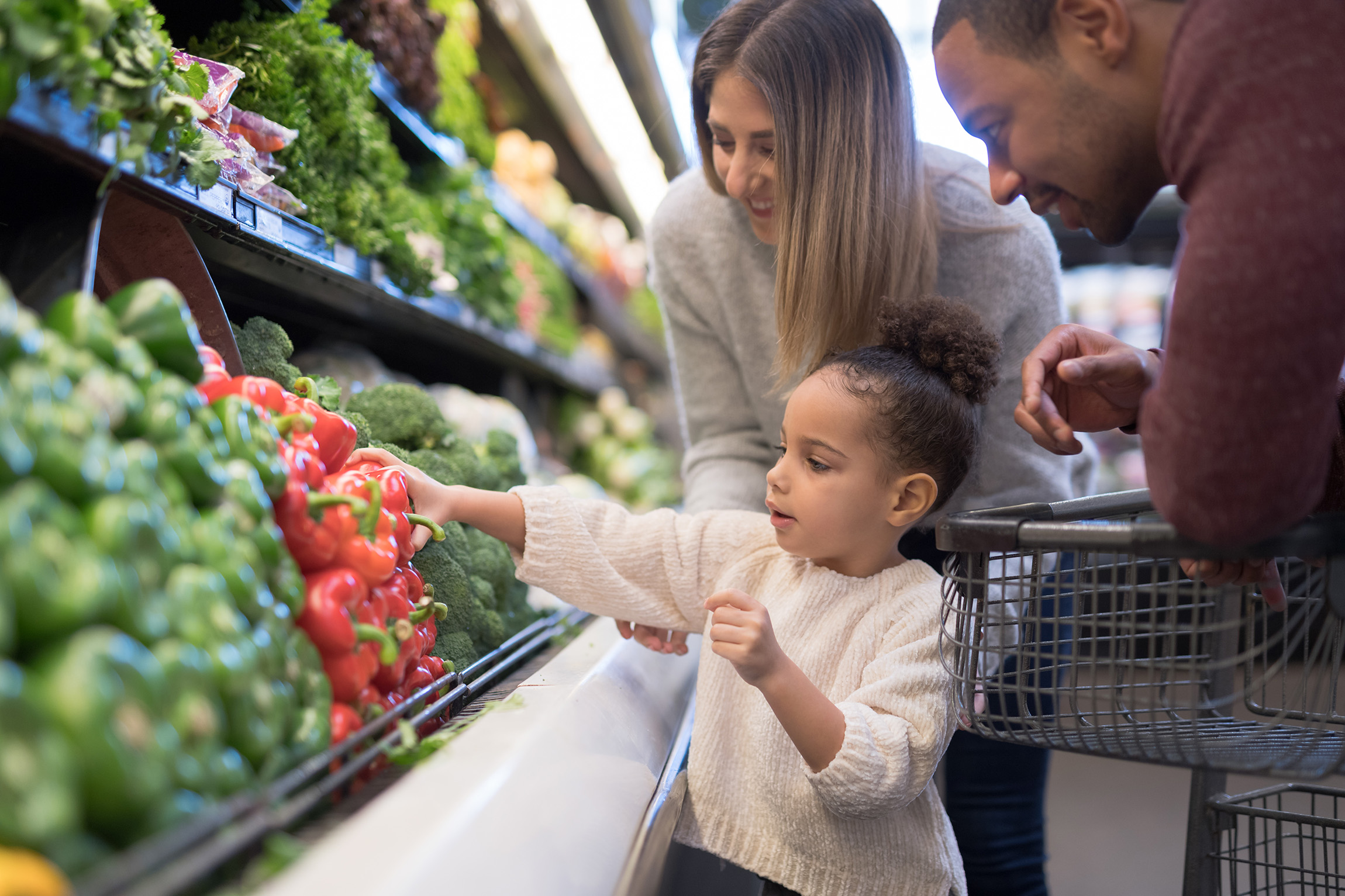 In the 2016 Community Health Needs Assessment, Clinical Preventative Services, Obesity, Nutrition& Physical Activity, and Social Determinants of Health were three of the top six health topics prioritized by respondents. In response to these rankings, and based on SC having the 7th highest prevalence of diabetes among adults in the nation, Trident United Way's Guiding Team for Health made the recommendation that the organization focus attention on the reduction of prediabetes and diabetes in the Tri-County area, since prediabetes/diabetes are directly connected to the prioritized health topics.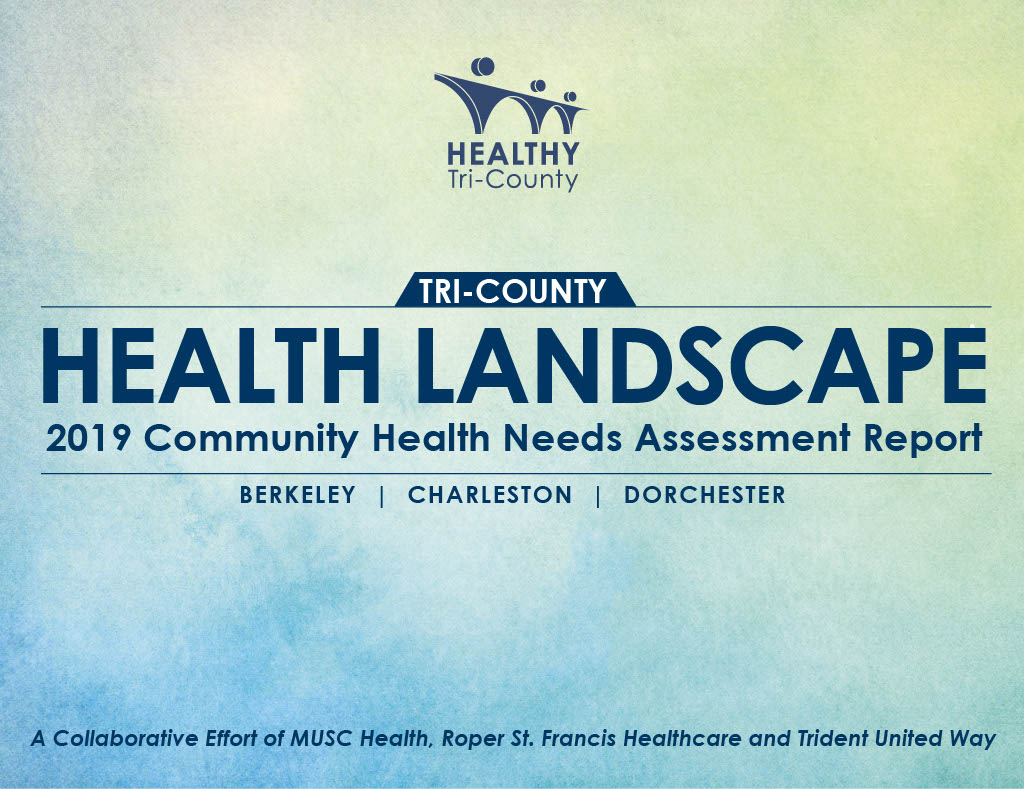 Tri-County Health Landscape the official community report of the data and analysis from the 2019 Community Health Needs Assessment. (CHNA). The CHNA was conducted as a collaborative effort of Healthy Tri-County's Core Partners -MUSC Health Roper St. Francis Healthcare and Trident United Way - for Berkeley, Charleston and Dorchester counties in coastal South Carolina.
---
Learn How our Tri-County Performed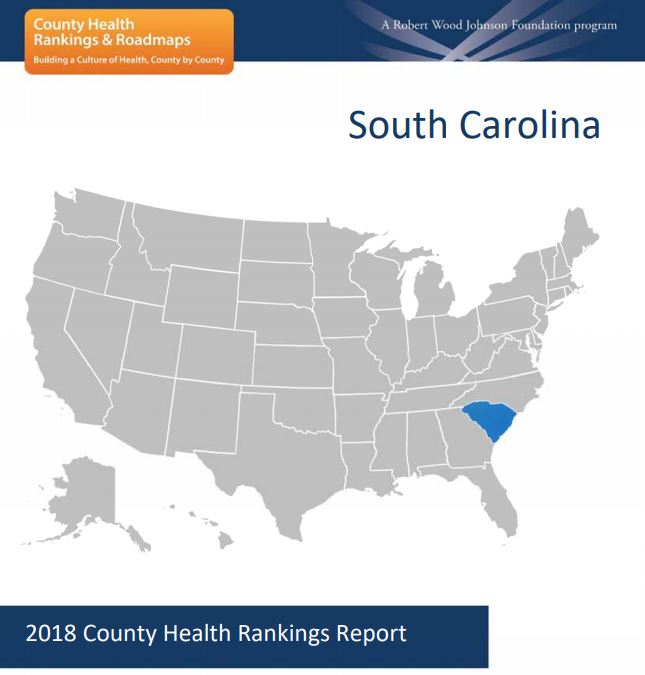 The County Health Rankings measure the health of nearly all counties in the nation and rank them within states.  The Rankings are based on a model of population health that emphasizes the many factors that, if improved, can help make communities healthier places to live, learn, work and play, and are compiled using county-level measures from a variety of national and state data sources. The Robert Wood Johnson Foundation collaborates with the University of Wisconsin Population Health Institute to bring this program to cities, counties, and states across the nation.
Interested in learning more? Visit the Healthy Tri-County website or contact Cathy Easley at ceasley@tuw.org or (843) 740-7733.