Trident United Way Women United is an engaged network of philanthropic leaders in our community committed to improving education, financial stability and health in our region through their giving, advocacy and volunteerism.
Sign up to receive updates on Women United opportunities!
---
2023 Women United Awards
Trident United Way Women United hosted the annual Women United Awards Luncheon on May 9, 2023 at the Crowne Plaza in North Charleston. The luncheon focused on Building Voices of Powerful Women, and featured keynote speaker Monique Wilsondebriano of Charleston Gourmet Burger Company.
The Trident United Way Woment United annual awards are presented to women who make substantial impacts in our community.
2023 Women United Award Recipients
Nonprofit Leader of the Year - Stephanie Kelley, East Cooper Community Outreach (ECCO)
Hands on Hero of the Year - Danielle Hardee-Richardson, We Are Sharing Hope SC
Role Model of the Year - Theresa Prioleau, community leader, advocate and educator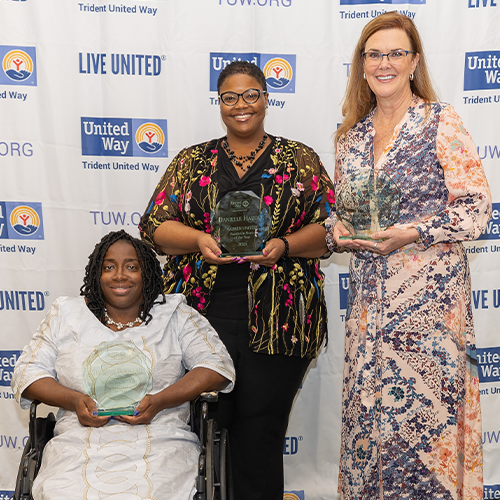 For any questions or additional information please contact Jessica Johnson at jjohnson@tuw.org. For a list of previous award winners, click here.
 

Project Undercover

Attendees of the luncheon were also asked to bring new bra or pair of women's underwear to donate to a woman in need as part of Project Undercover. Underwear and bras are the most under-donated, yet most-needed items of clothing. Hygeine and physical comfort are only a part of this basic human need. New, clean underwear and bras also provide dignity and self-esteem.

Thank you to generous attendees, close to 500 items were donated through Project Undercover! 

Thank you to our event sponsor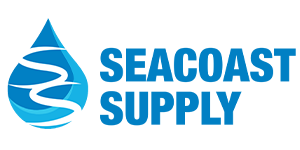 ---
2023 Women United Lunch and Learn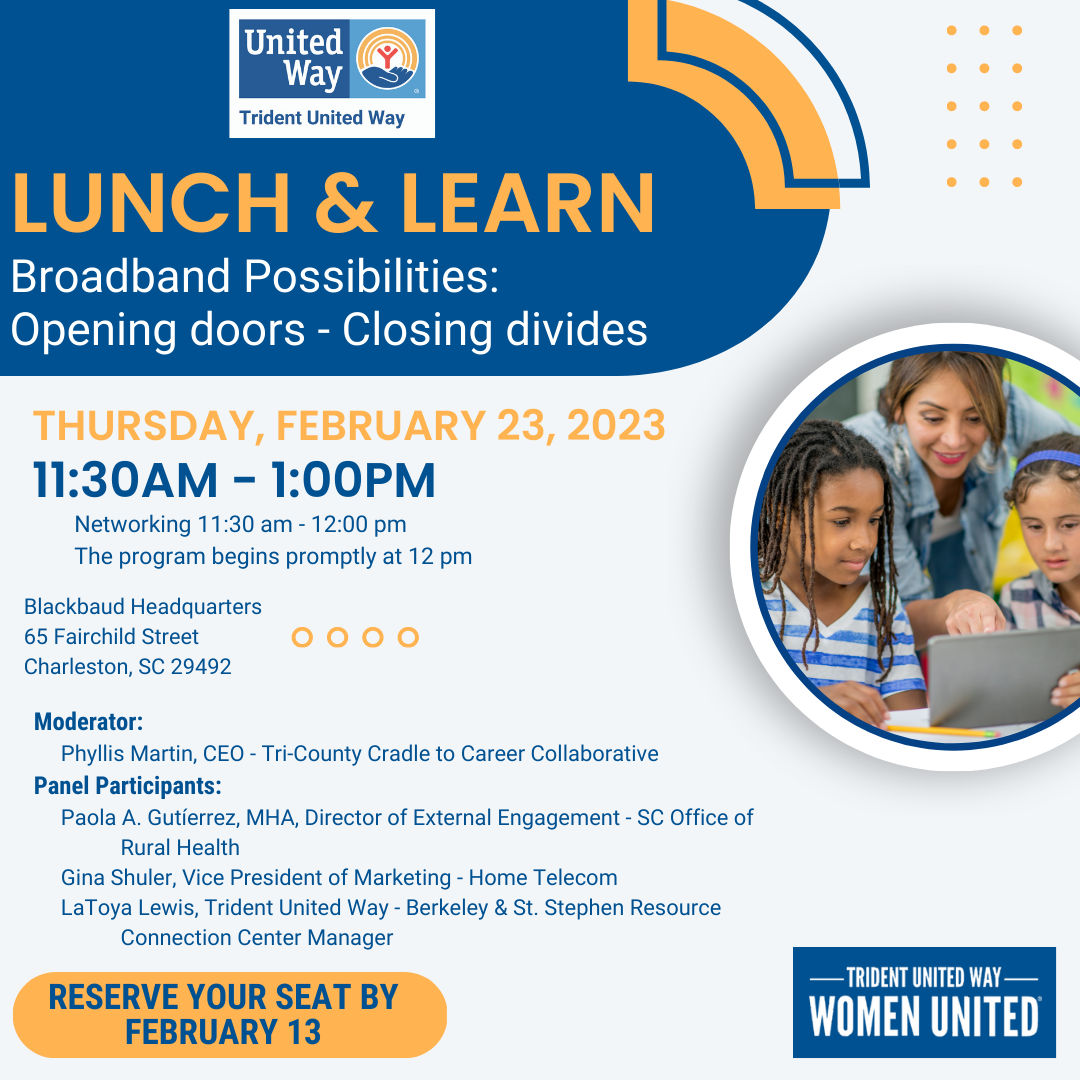 Trident United Way Women United hosted Lunch & Learn Broadband Possibilities: Opening doors - closing divides at Blackbaud Headquarters on Thursday, February 23, 2023.
Moderator Phyllis Martin, CEO of Tri-County Cradle to Career Collaborative, led the discussion around our State's opportunity to connect all homes to broadband and the challenge of equitable adoption of this new access. Panel participants Paola A. Gutíerrez, MHA (Director of External Engagement South Carolina Office of Rural Health), Gina Shuler (Vice President of Marketing Home Telecom) and Latoya Lewis (Trident United Way Berkeley & St. Stephen Resource Connection Center Manager) shared their insights and experiences within the community regarding broadband access. Attendees had the opportunity to participate in roundtable discussions on digital inclusion and share questions and insights with the panelists.
Thank you to all who attended - we hope you found the event informative and engaging. And a special thank you to our moderator, panelists and event space host for contributing your time, effort and expertise to this event!
---
We are Women United.
As an integral part of United Way, Women United® focus on the health, education, and financial stability of every person in every community. We are a diverse, vibrant community, bound together by a powerful sense of belonging — to each other, to the organization's mission, and to the communities we call home. Our powerful, global network of women leaders, over 70,000 strong, lives united against the most critical issues facing more than 165 communities in six countries.
We ignite change.
In each community we serve, we tackle the issues that matter most to the people who call it home. We empower each other to leverage our passions, ideas, expertise and resources to transform the very conditions in which people live. With more than $1.5 billion invested in local solutions and a worldwide footprint, we're able to positively impact our hometown while also being part of the bigger picture and broader cause.
Why engage?
You'll be a part of a community of like-minded women who contribute their personal passions, best ideas, and unique strengths to the mission of building stronger communities.
Volunteer within our community alongside others looking to create change.
Network and collaborate with key business and community leaders at exclusive events.
Learn more about critical issues impacting our community.
Advocate for key community issues at the local and state level.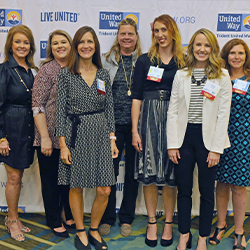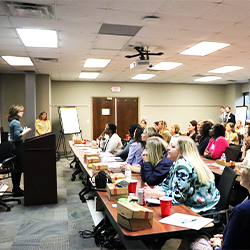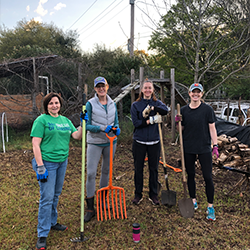 ---
Steering Committee 2023-2024
Dusti Annan, Chair, Medical University of South Carolina
EmmaMarie Broome, St Andres's Family Fitness Plus!
Stacy Cannon, SouthState Bank
Kim Davis, Elliott Davis LLC
Emily Mungo Frank, McMillan Pazdan Smith Architecture 
Madison Hancock, The Bank of South Carolina
Brianna Johnson, Berkeley Electric Cooperative
Wendy Kopp, FineMark National Bank
Ashley Mancini, HireQuest Inc.
Mary Mauldin, Medical University of South Carolina
Kelsey Palmer, Publix
Missy Parker, Community Volunteer
Lisa Van Bergen, Professional Nonprofit Solutions, LLC
Jennifer Wadford, Santee Cooper
Amanda Wagner, Fast Track Workforce Solutions
For more information, or to join Trident United Way Women United, contact Jessica Johnson at (843) 740-7730 or jjohnson@tuw.org