NORTH CHARLESTON, SC – One year since South Carolina schools and businesses halted due to COVID-19, new numbers from Trident United Way show the lasting impacts to the Tri-County.
A Trident United Way analysis shows Tri-County unemployment is nearly 2.5% higher than it was pre-pandemic (4.3% now vs 1.9% in 2019) We estimate there will be 10,000 less people employed just in the hospitality sector this summer compared with 2019.
"While there is hope for vaccinations, spring and summer tourism will likely be down due to many people using disposable incomes for basic needs," said Jonathan Rauh, Trident United Way VP of evaluation and public policy. "We continue to see consistent requests for help for things like utilities and basic needs to our 211 Helpline. COVID-19's economic effects will be with us throughout 2021 and likely beyond."

Trident United Way's Tri-County 211 Helpline calls are still up 63% for February 2021 compared with the same time last year. At one point in 2020, calls had skyrocketed 800% once utility shut-offs began.
This past year, Trident United Way, donors and funded partners stepped up to help thousands of people across the Tri-County.

The Trident United Way Tri-County Response Fund raised more than $500,000, which was more than any other single event in our 76-year history.
These generous donations went to 25 community agencies who assisted more than 65,000 people across the Tri-County. These groups were lifelines for many: providing food, housing and utility assistance. Despite being short of volunteers due to COVID-19 restrictions, agencies across the Tri-County forged ahead to serve this past year.

A snapshot of current needs
Like our 211 Helpline, needs requests remain high with many of our funded agencies. Communities in Schools – The Charleston Area, continues to see large volumes of people needing food and utility assistance.
This past year, the group helped nearly 350 people with basic needs like food, emergency housing and even wi-fi devices for families who had no internet access and had to do virtual school.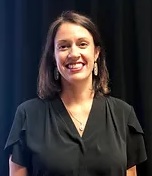 "We continue to see overwhelming financial need among the families we serve in the Tri-County community," said Aimee Lassor, Community in Schools – Charleston community engagement coordinator. "Hundreds of students are still disengaged, falling further behind academically. One year later, COVID-19 continues to affect our kids daily." 
Lassor says COVID-19 put many people who were living paycheck to paycheck in a huge hole which may take a while to dig out of. 
"People are down pretty dark holes at this point,  the moratorium on evictions has helped folks stay in their houses but they still owe all that back rent," Lassor said. "I've talked to people who owe nearly $2,000 on their electric account, I've talked to several people who owe close to that amount and I'm just one person and one agency."
Supporting Trident United Way helps agencies like Communities in School help those who need it the most. As the numbers and personal stories show, the battle against COVID-19 is nowhere near over and we stand UNITED to help improve the lives of people across the Tri-County.
###
About Trident United Way - Celebrating more than 76 years of service, Trident United Way is a catalyst for measurable community transformation in education, financial stability and health. According to the Chronicle of Philanthropy, United Way is America's favorite charity. Learn more at tuw.org.