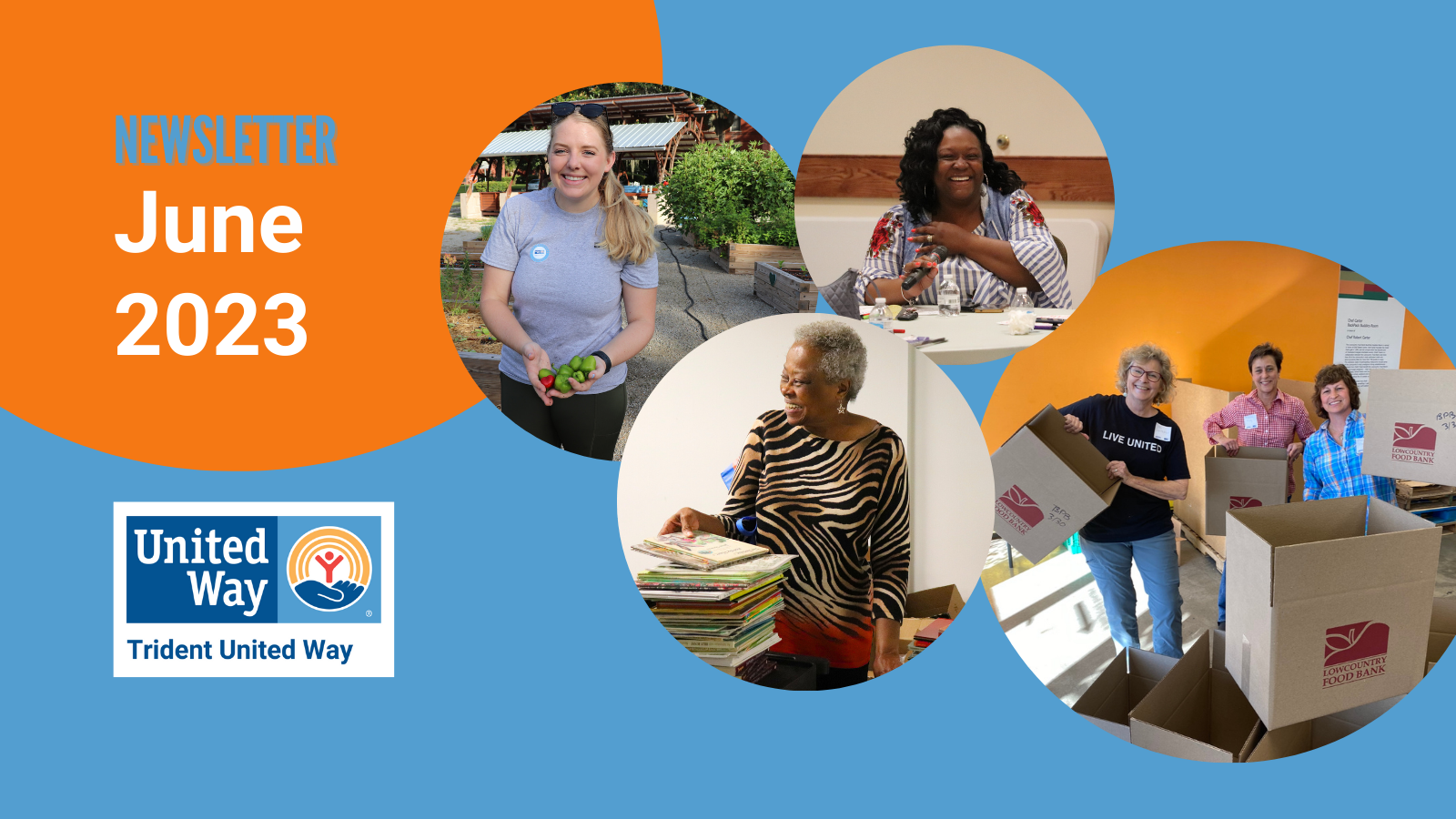 Have you signed up for the Trident United Way Newsletter? Click here to be added to our email list!
Community Gardens Initiative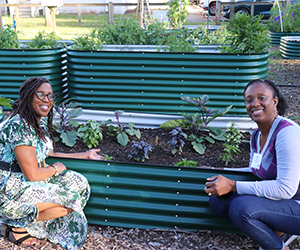 Trident United Way Announces Community Garden Initiative in Partnership with Clemson Extension and the USDA
In partnership with Clemson Extension and the USDA, Trident United Way has selected three applicant groups to build gardens in their communities.
These groups were chosen by a volunteer selection committee comprised of representatives from three Trident United Way partner organizations and three volunteers from the community.
Women United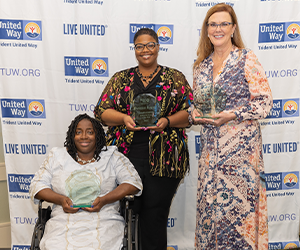 Trident United Way Women United Recognizes Tri-County Leaders in Philanthropy
Over 100 members of Trident United Way's Women United and their guests gathered at the Crown Plaza Hotel to honor three local leaders in philanthropy at the 2023 Women United Awards Luncheon.
This annual event celebrates the Nonprofit Leader of the Year, the Hands-On Hero of the Year and the Role Model of the Year, who were all nominated by members of the community.
AALC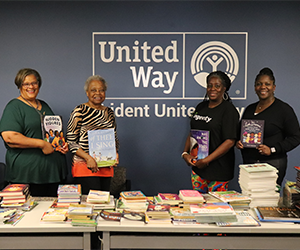 Trident United Way African American Leadership Council Annual Book Drive Delivers Over 1,800 Books to Tri-County Title 1 Schools
Trident United Way's African American Leadership Council (AALC) marked their 8th Annual Book Drive benefitting Title I schools by delivering over 1,800 books to local elementary students at three Tri-County elementary schools.
The books were given to K-3rd grade students at E.B. Ellington Elementary, Harleyville Elementary and St. Stephens Elementary in an effort to help prevent the "summer slide" and ensure students can continue on their path to literacy during summer break. 
Trident United Way Support Stories

Community Members Looking Out for One Another
Recently, a manager at a local retail store had concern for a long-time employee, Paula, and contacted our Dorchester Resource Connection Center in search of help. Paula had suddenly taken custody of her teenage grandchild who was struggling with health issues and could not be left alone. As a result, Paula had to scale back to part-time work so that she could be home before and after school. Additionally, when the child's mother left, she took the SNAP and Medicaid cards with her. Now, not only was additional care needed for the child, but the financial supports that were in place were unavailable. Paula could no longer make ends meet.
More than four in ten households in the United States with one or more working adults are unable to stretch their income to meet their household needs. Often, it only takes one unexpected expense to deplete a family's resources.
Thankfully, Paula's manager knew about Trident United Way's Resource Connections Centers and reached out. Our team was able to get Paula assistance for rent, food and utilities so that she could be there for her grandchild.
We are always thrilled when we can help a neighbor in need, and the impact is even greater when caring community members step in to offer support as well.