Average grade level reading improvement goes up 24% over three-year period
Trident United Way's long tradition of supporting education has yielded record setting results with the Tri-County Reading by Third partnership.
Over a three-year period, the RB3 literacy intervention initiative boosted grade level reading improvement scores by an average of 24%, making RB3 the most successful educational program in Trident United Way's 76-year history.
The program was a partnership with Trident United Way, Charleston County School District, Berkeley County School District, Dorchester School District Two and Dorchester District 4. The program consisted of specialized teacher training equips them to quickly apply practices that increase and strengthen reading and language skills of their students.
Soundbites from educators involved:
Monica O'Dey/Retired Elementary School Principal "Reading is fundamental, it's a life skill that kids just have to have." 
Blythe Wheless / Newington Elementary School teacher "Sometimes when you work with struggling learners, it's hard to see growth because it's slow and that's the most rewarding part when all of a sudden you're like 'hey, what I am doing does work and it is being effective. I like the systematic approach and also the incorporation of reading, writing and phonics all in a 40-minute lesson." :
For a longer and linkable version of educator testimonials, click here or the picture below.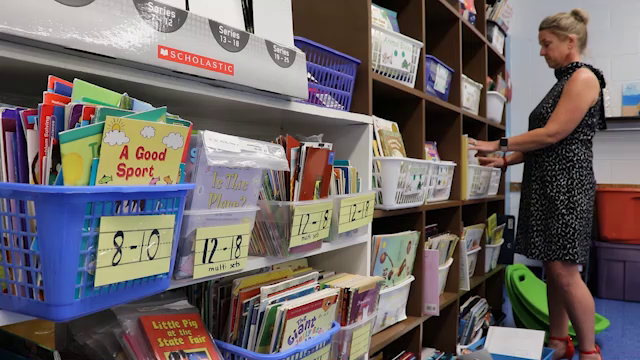 Reading by Third by the numbers
• University of Florida Lastinger Center Literacy (ULFI) Initiative program provided initial and continuous training/coaching to teachers in 12 schools across all four local school districts 
• $1.38M invested during the three-year project by Trident United Way
• 96 teachers trained (not including reading coaches and administrators)
• 4,775 students impacted by UFLI trained teachers
Click here to learn more about Tri-County Reading by Third and an exciting new project: Literacy United, which has launched thanks to the generosity of local philanthropists, including  cornerstone gift from long-time TUW supporters Joanne and Morgan Morton, to expand this program to Johns Island.
"The Mortons' generosity is inspiring additional philanthropists to join forces with Trident United Way to accelerate this unique learning opportunity for our young scholars," said Chloe Knight Tonney, president and CEO of Trident United Way.
###
About Trident United Way - Celebrating more than 76 years of service, Trident United Way is a catalyst for measurable community transformation in education, financial stability and health. According to the Chronicle of Philanthropy, United Way is America's favorite charity.