NORTH CHARLESTON, SC – Trident United Way's most popular volunteer day of service is expanding from one to three days, now becoming Days of Caring. Registration is open for the Tri-County's single-largest community service event.
Please email dayofcaring@tuw.org to join the fun on Nov. 17 to 19.
Since 2000, Tens of thousands of corporate and individual volunteers have come together to work on thousands of projects across the Tri-County. From painting homes to planting flowers and cleaning, the event aims to rally support to help people and organizations who could use some extra hands.
"Days of Caring is an opportunity for the community to come together to make improvements, restock shelves and most importantly build or strengthen relationships between each other," said Amanda Sito, Trident United Way strategic volunteer engagement director. "There are many project needs as a result of the pandemic including basic need supplies and garden and outdoor classroom clean up – places that went untouched and unvisited for so long."
Click below for downloadable video from 2020 Day of Caring and a soundbite from Beverly Hutchinson/Dee Norton Child Advocacy Center.  
https://www.dropbox.com/s/ydibigt2s2ej3oa/DOC2020-DeeNortonCtr.mp4?dl=0
"While it might seem like a small thing for First National Bank to be here today, mulching, weeding and planting pansies, for the families we serve and our staff, it makes a huge impact." :13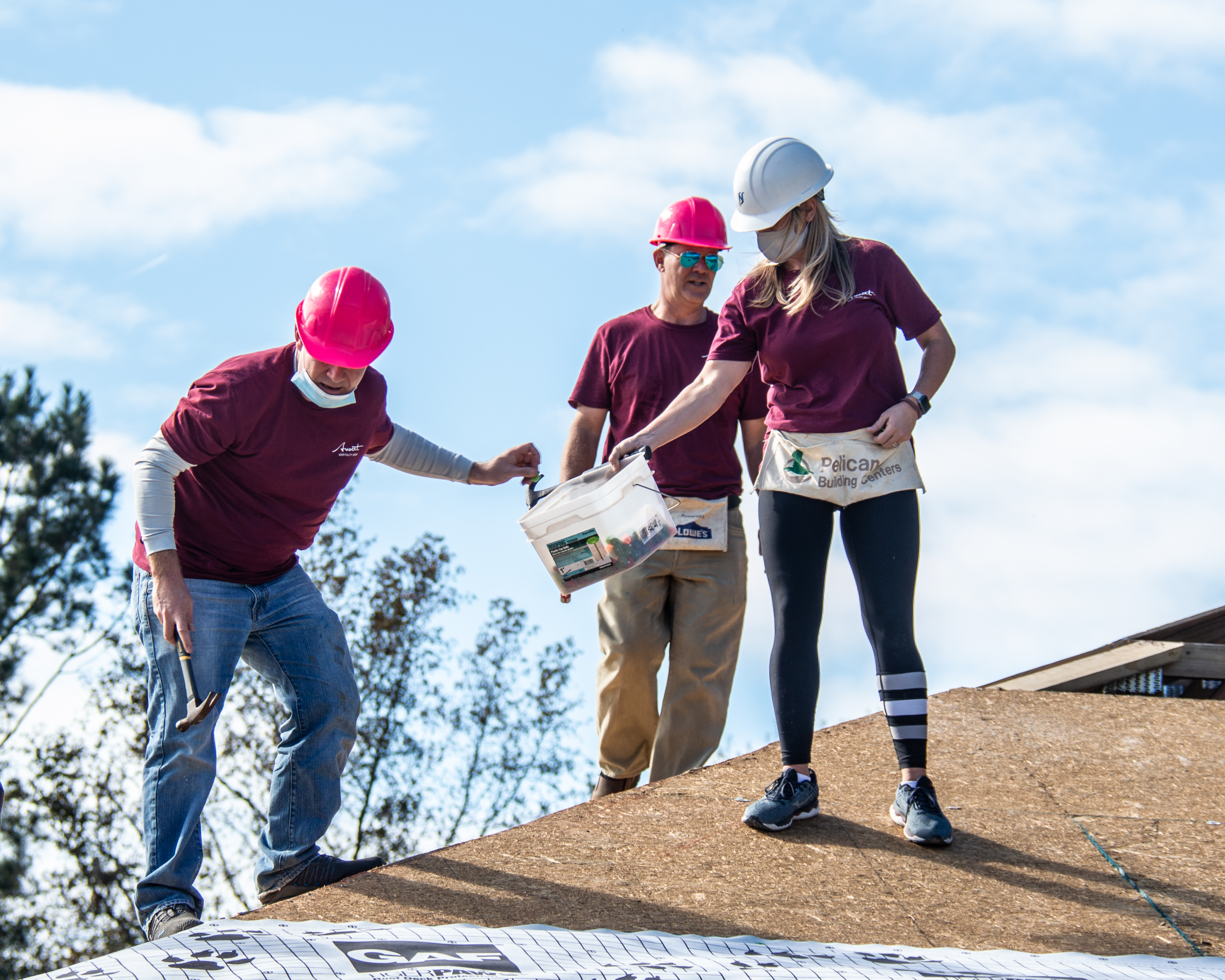 Volunteers from Avocet Hospitality working on a home near Summerville
Join us Nov. 17 to 19! volunteering has many benefits including improving mental health, connecting with colleagues or neighbors and having fun! Email dayofcaring@tuw.org now.
For downloadable pictures from Day of Caring 2020, click here or visit our Facebook photo album.
###
About Trident United Way - Celebrating more than 76 years of service, Trident United Way is a catalyst for measurable community transformation in education, financial stability and health. According to the Chronicle of Philanthropy, United Way is America's favorite charity. Learn more at tuw.org.