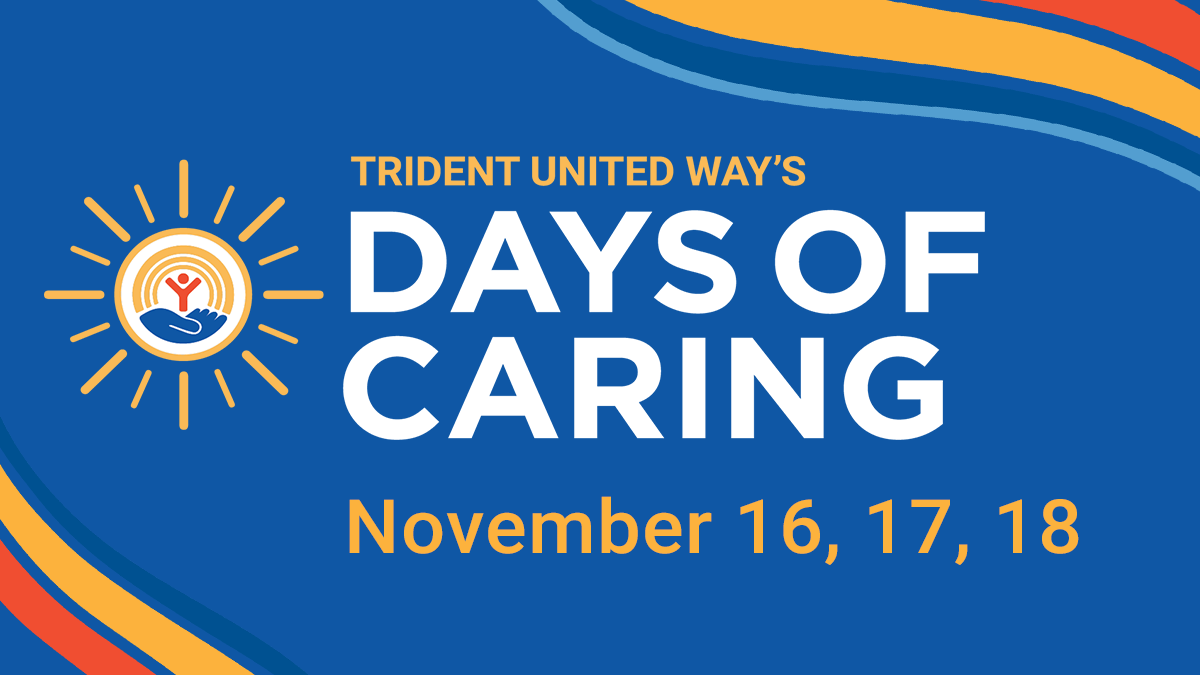 Trident United Way's largest volunteer event of the year is almost here! Register your team now for Days of Caring, which will be held November 16, 17, and 18.
For over 20 years, Trident United Way has hosted the largest single day of community service in the Tri-County area thanks to employers, teams and neighbors who come together to make a difference. Like last year, we have expanded Day of Caring to three Days of Caring with the hope of engaging more volunteers, providing more flexibility for completing projects and delivering more impact to the Tri-County.
Nonprofits, agencies and schools in the Tri-County community have submitted a variety of projects they need assistance with completing. Projects may be on-site, remote or virtual. To register for a project, gather a team of colleagues, friends or family and sign up here. Participants can choose the day their team would like to participate. Details, such as equipment needed, will be included in the project description. 
Since 2000, tens of thousands of corporate and individual volunteers have come together to work on thousands of projects across the Tri-County. From painting homes to planting flowers and cleaning, the event aims to rally support to help people and organizations who could use some extra hands.
Join us on November 16, 17 and 18! Please reach out to dayofcaring@tuw.org with any questions.