AmeriCorps members team up with Dorchester Seniors to help make the day for those in need
NORTH CHARLESTON, SC – Trident United Way's AmeriCorps members took to the neighborhoods of Dorchester County today to help deliver hot meals to area seniors who are homebound.
The project is part of AmeriCorps annual MLK Weekend Community Service. Members rode with staff from Dorchester Seniors to help distribute the hot meals. Several volunteer teams worked with drivers to deliver at more than 100 meals.
The kitchen manager says the extra help ensured the process moved quickly so food could arrive fresh and piping hot. Today's entrée: chicken cordon bleu with broccoli, grapes and milk.
AmeriCorps members and those who regularly deliver the meals say it is gratifying to help with an essential need.
Click below for video & soundbites from Shawana Paige/AmeriCorps member and Brenda Bunch/Dorchester Seniors driver
https://www.dropbox.com/s/nr5l1xb5e6chfjb/AmeriCorps-SeniorsMLK.mp4?dl=0
Shawana: "It's just a good feeling and a good blessing to see you put a smile on someone's face and know that you have helped them or do anything you can to help, it's just a blessing to give back."
Brenda: "It makes you feel like hey, hopefully when I get older and can't do it, there will be people around who can do the same thing for me."
Overall, the Dorchester Seniors program sends out around 400 meals a day, five days a week. The home meal delivery program is run out of the senior center in downtown Summerville.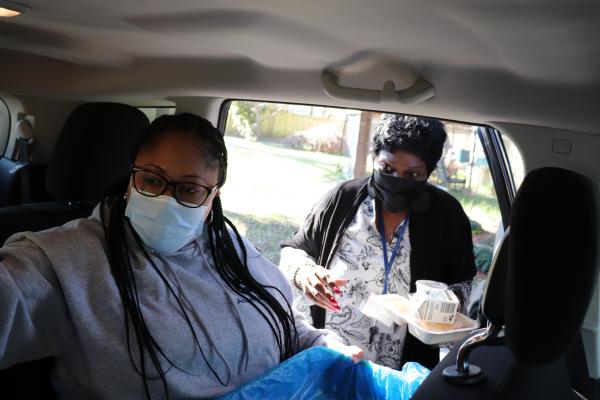 AmeriCorps member Shawana Paige (left) helps Brenda Bunch of Dorchester Seniors deliver a hot meal to a homebound senior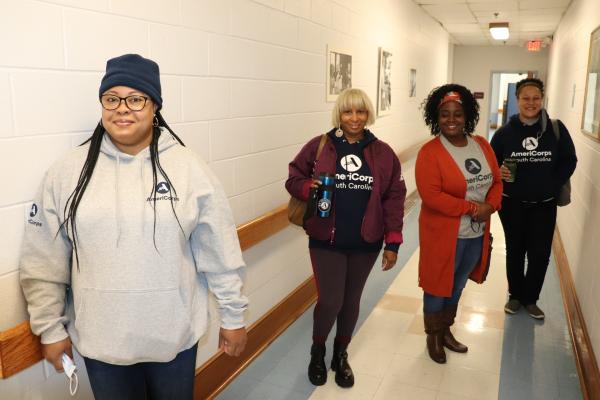 AmeriCorps members from L to R: Shawana Paige, Lisa Moorer, Nia Green and Paige Lewis
###
Trident United Way - Celebrating more than 77 years of service, Trident United Way is a catalyst for measurable community transformation in education, financial stability and health. According to the Chronicle of Philanthropy, United Way is America's favorite charity. Learn more at tuw.org.