Trident United Way Young Leaders United engages, empowers and unites young philanthropists in the Tri-County who want to improve health, financial stability and education in our region.   
Sign up to learn more about Young Leaders United!
---
2023 Young Leaders United Lunch & Learn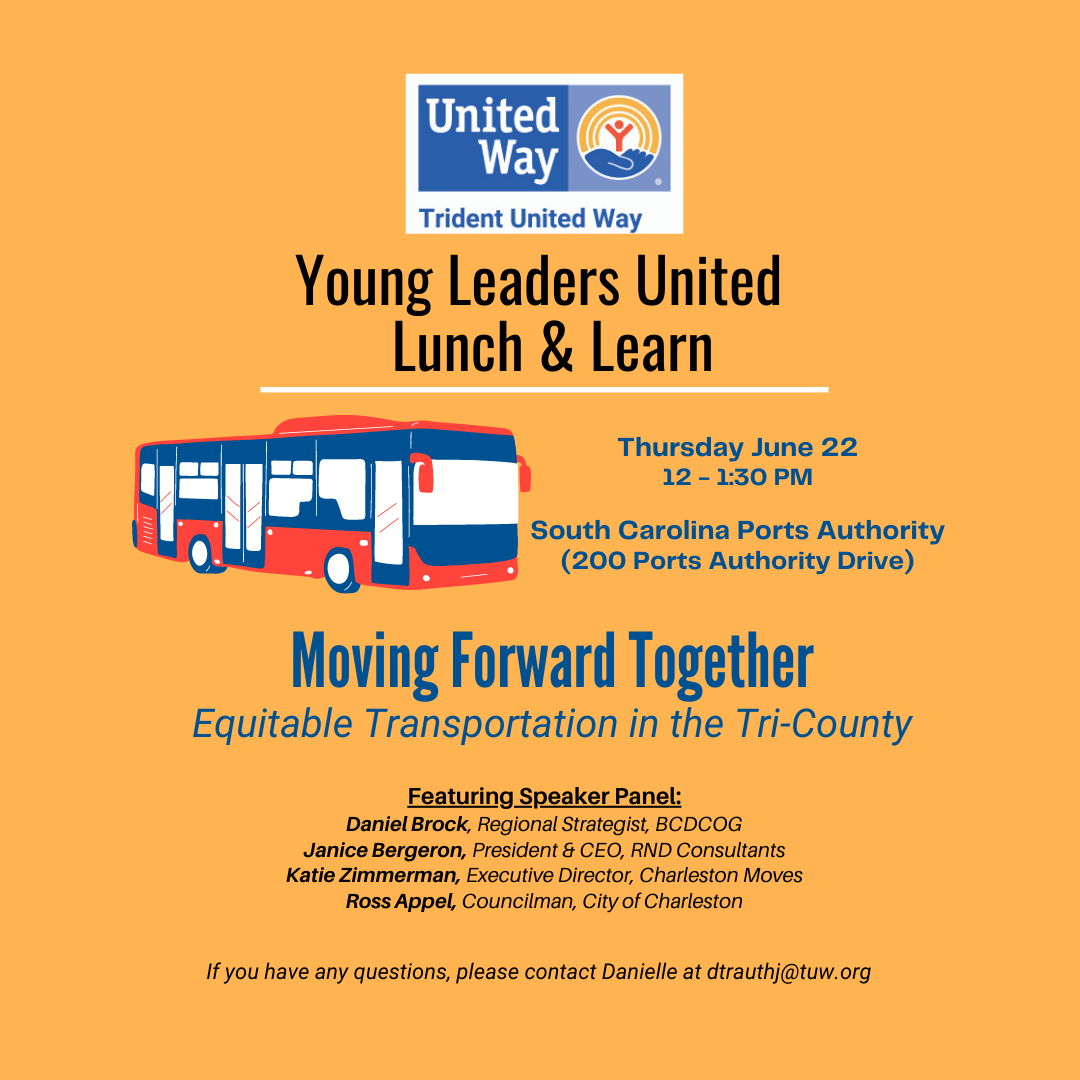 Trident United Way Young Leaders United invite members of Trident United Way donor networks to join them for a lunch and learn discussion Moving Forward Together: Equitable Transportation in the Tri-County.
The Lunch & Learn discussion will be on Thursday, June 22 from 12-1:30pm at South Carolina Ports Authority (200 Ports Authority Drive). The featured speaking panel includes Daniel Brock (Regional Strategist, BCDCOG), Janie Bergeron (President & CEO, RND Consultants), Katie Zimmerman (Executive Director, Charleston Moves) and Ross Appel (Councileman, City of Charleston).
If you have any questions, please contact Danielle at dtrauthj@tuw.org.
---
2023 Cocktails & Conversations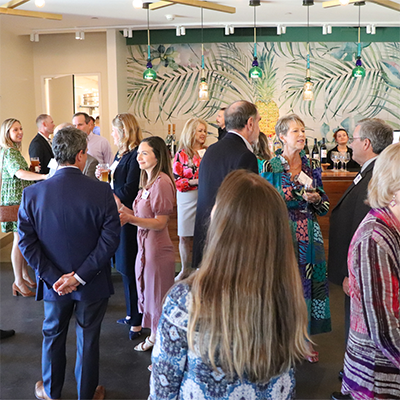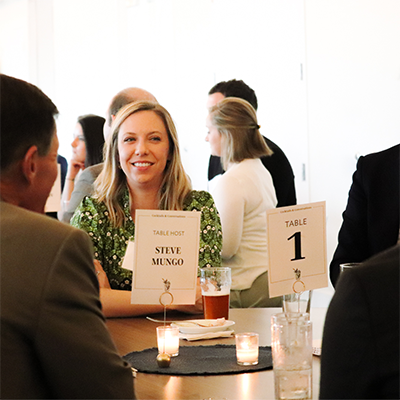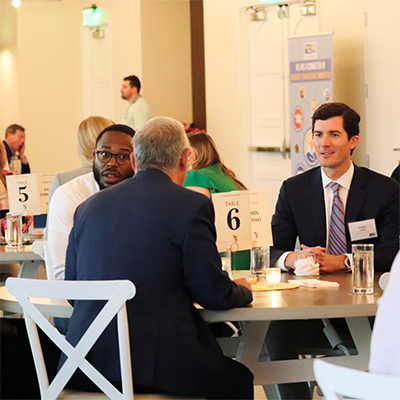 Trident United Way Young Leaders United hosted the 2023 Cocktails & Conversations on March 23 at the Harbour Club WestEdge. Attendees networked and connected prior to hearing from keynote speaker Giff Daughtridge and participating in three rounds of table discussions, led by established philanthropic leaders from the Trident United Way Tocqueville Society. It was a wonderful evening filled with meaningful conversation and leadership development. Thank you to all who attended!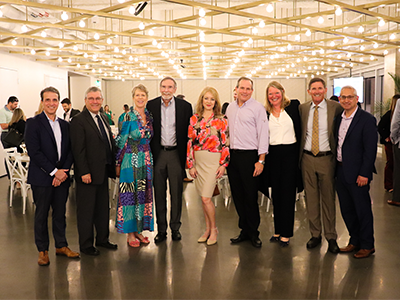 We would also like to thank our wonderful table hosts Ed Woodcock, Brad Davis, Linn Lesesne, Rick Widman, Anne Forrest, Giff Daughtridge, Wendy Kopp, Steven Mungo and John Rosso and for sharing your experiences and insights, and for your continued support of Trident United Way.
Thank you to event sponsors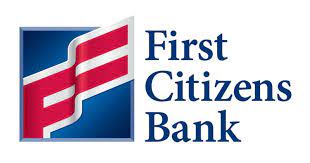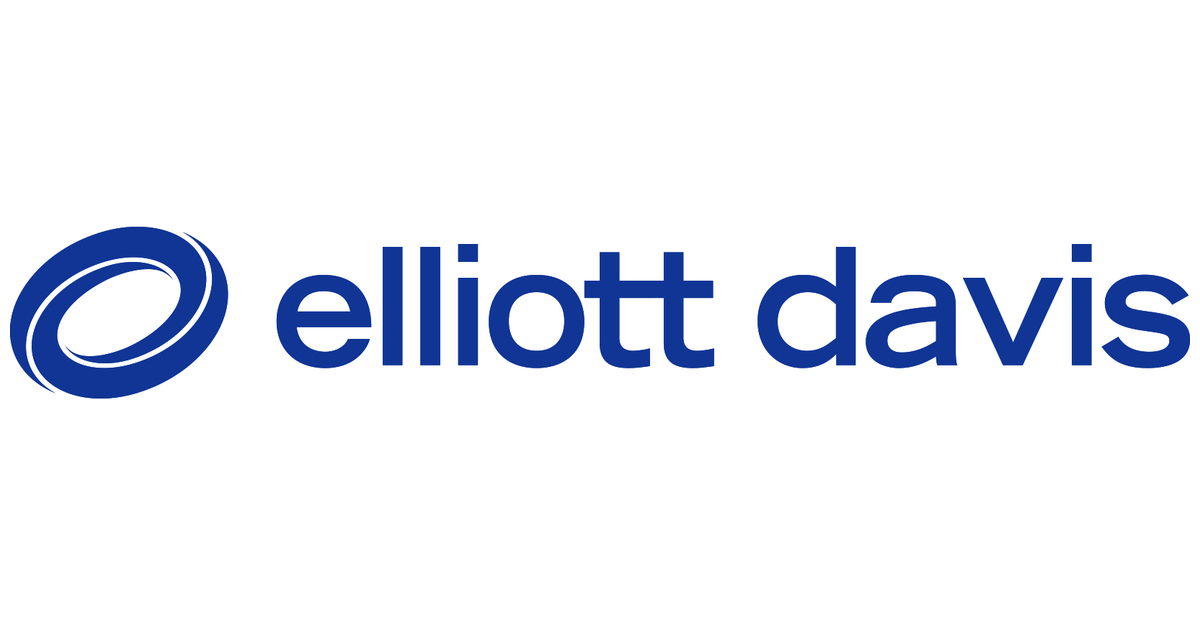 ---
The Practice of Leadership: Leading Self, Leading Others, Leading Organization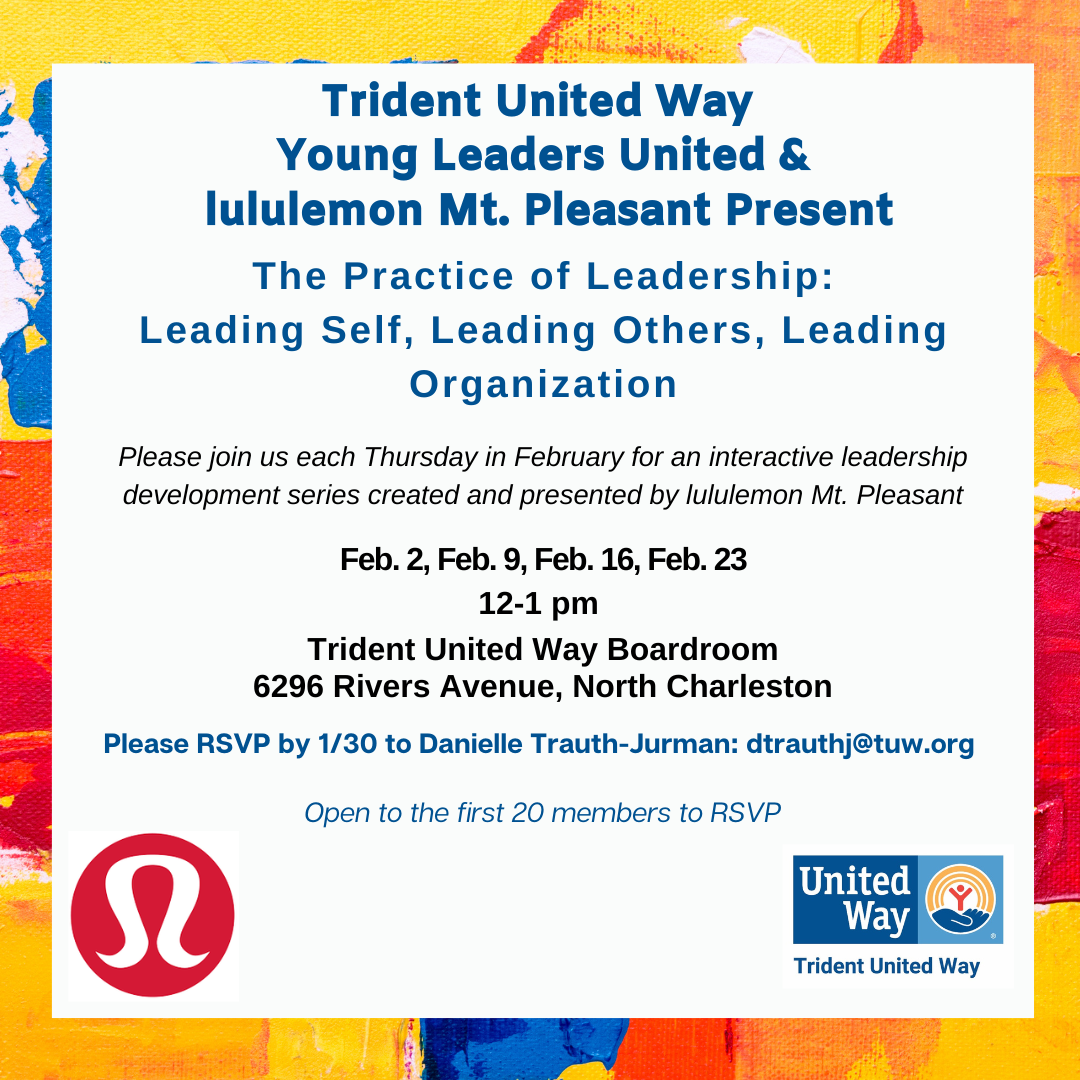 Thank you to all who attended the month-long interactive leadership development series, held in partnership with lululemon Mt. Pleasant. We hope you found this series insightful and informative!
---
2022 Back to School Supply Drive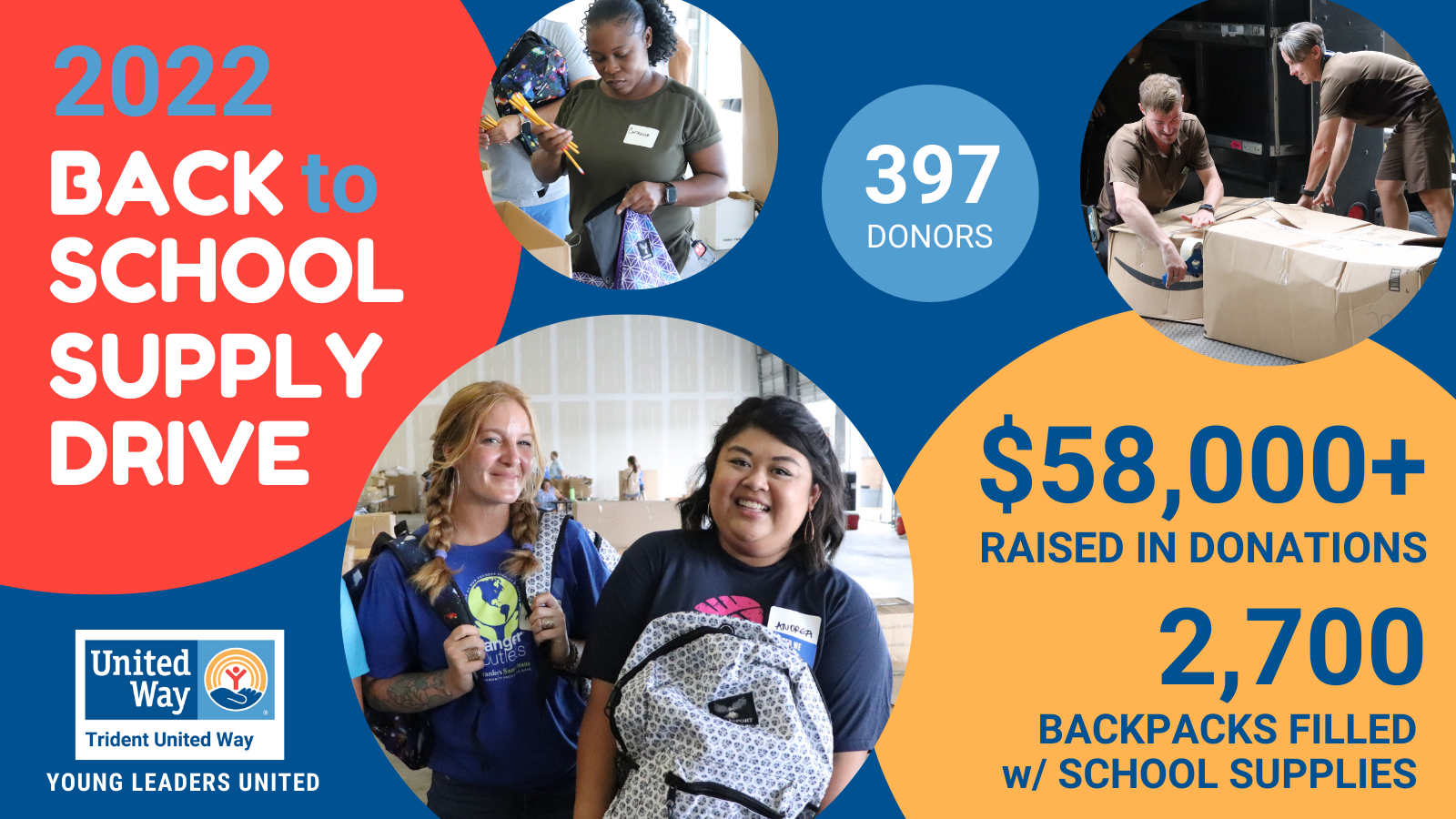 Thank you to everyone who participated in the 2022 Trident United Way Young Leaders United Back to School Supply Drive!
2,700 backpacks and school supplies were donated to Title I elementary schools in the Tri-County area. Over $58,000 worth of backpacks and supplies were donated through the support of 19 company drives and 397 donors!
Over 80 volunteers gathered at the UPS warehouse on August 9th and 10th to pack the backpacks with supplies. The final 100 backpacks were packed during the Young Leader's United socialize & serve event at Firefly Distillery on August 11th. Personel from UPS delivered boxes packed with the filled backpacks to Title I elementary schools on August 12th.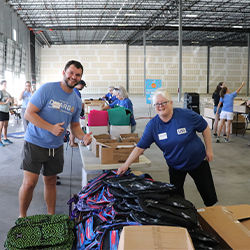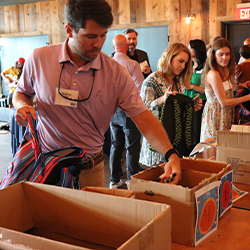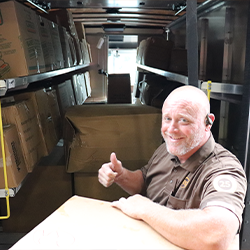 Schools that recieved backpacks and supplies:
AC Corcoran Elementary
Clay Hill Elementary
Harleyville Elementary
JK Gourdin Elementary
Pepperhill Elementary
St. Stephen Elementary
Williams Memorial Elementary
"Wow, wow, wow is what I would say to those who helped to make this dream a reality for my students. What a powerful way to say you really care. We are most fortunate to have the generosity of this community. You are helping to set up each of my students for a very successful year!" -St. Stephen Elementary Principal Elaine Graham
Special thanks to UPS for donating temporary storage space for the backpacks and supplies and making the deliveries to area schools. Additionally, we would like to thank the following companies who promoted the drive with their employees and teams:
AstenJohnson
BoomTown!
Carolina One Real Estate Agents
Elliott Davis
FORVIS
Ground Swell Capital
Ingevity
Johnson & Johnson
Life Cycle Engineering
Lowcountry Hurricane Protection & Shutters
LS3P
MUSC
SC State Ports Authority
Southern First Bank
The Bank of South Carolina
Thomas & Hutton
Trident United Way
Truist
We Are Sharing Hope SC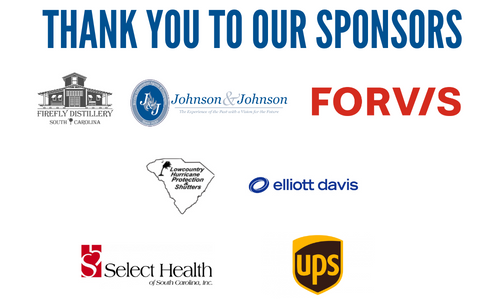 Click here to view information and photos from previous Trident United Way Young Leaders United School Supply Drives!
---
Why Engage?
Young Leaders United represent the next generation of leaders in the Tri-County region.

Since 2011, TUW YLU has provided members with engagement opportunities in the area of volunteerism, professional development and networking.
Member Benefits
Invitations to networking and social events

Invitations to annual members' only events

Opportunities for volunteer projects and community engagement

Professional and personal development events

Access to philanthropic community leaders

Select access to TUW decision making processes

Quarterly newsletters and regular communication from TUW

Listing in the annual TUW Leadership Book
Member Eligibility
Donors ages 30-40 years old contributing an annual individual or combined gift of $1,000 or more to Trident United Way are eligible to join Young Leaders United.
YLU Step-Up Program
Step-Up members make a commitment to increase their Trident United Way gift — giving at least $500 in year one, $750 in year two and $1,000 in year three. Step-Up members are recognized as full YLU members and have access to all YLU benefits.
YL20
YLU step-up program for donors ages 20-29 years old contributing an annual individual or combined gift of $500 or more to Trident United Way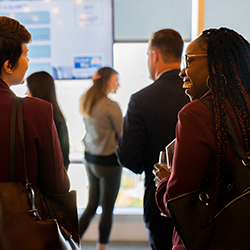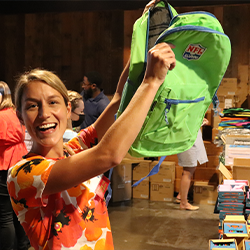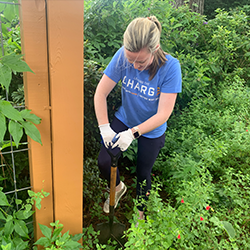 Steering Committee 2022-2023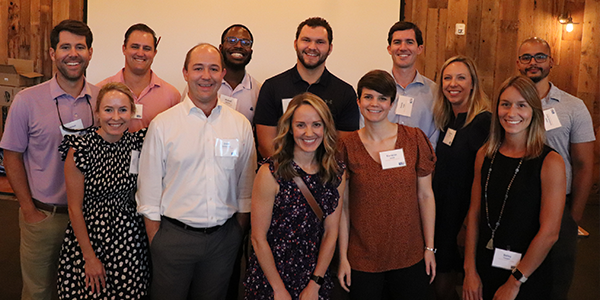 Lauren Nilan, Chair, Elliott Davis
Travis Frank, Vice Chair, SC Ports Authority
Jose Contreras-Mora, Ingevity
Bailey Cooper, Lowcountry Shutters
La Quetta Coulter, SelectHealth of South Carolina
Carson Davis, Elliott Davis
Sallie Johnson, Dixon Hughes Goodman
Grayson King, Johnson & Johnson
Parker Lee, Bank of South Carolina
Ashley Mancini, HireQuest Inc.
Kameron Quick, LS3P
Michael Samuel, BB&T
Drew Schiavone, First Citizens
Caleb Shomo, LifeCycle Engineering
William Velasco, Merrill Lynch Wealth Management