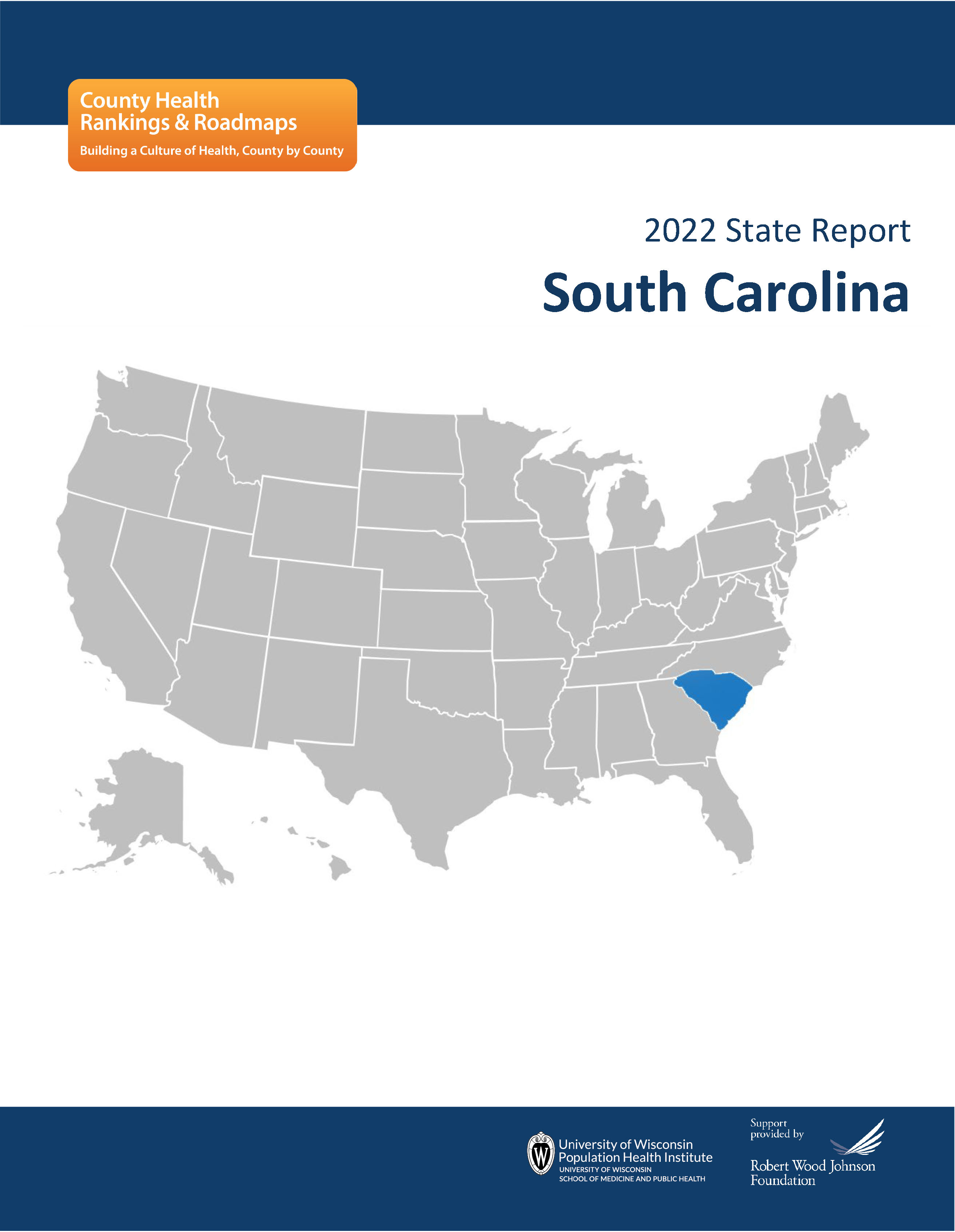 The County Health Rankings measure the health of nearly all counties in the nation and rank them within states. The Rankings are based on a model of population health that emphasizes the many factors that, if improved, can help make communities healthier places to live, learn, work and play, and are compiled using county-level measures from a variety of national and state data sources. The Robert Wood Johnson Foundation collaborates with the University of Wisconsin Population Health Institute to bring this program to cities, counties, and states across the nation.
2022 Tri-County Rankings
Below is a graphic of South Carolina's 46 counties, with lower rankings indicating better performance overall.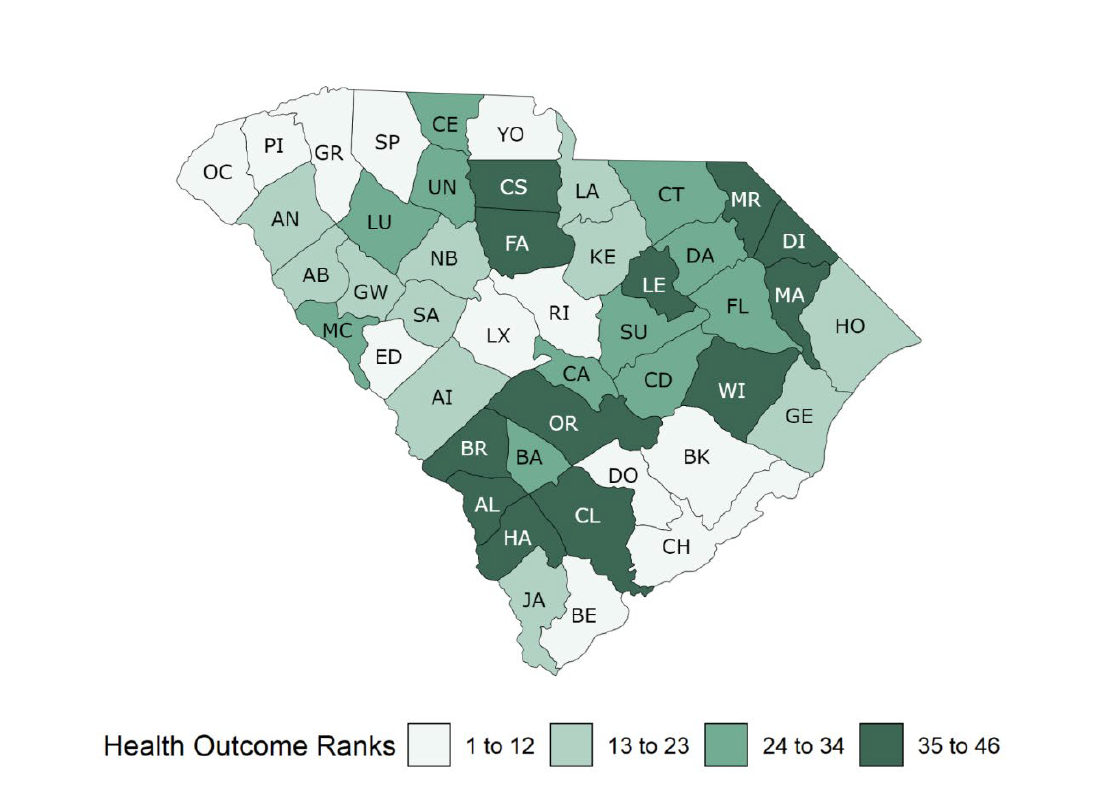 2022 Report Health Outcomes
Based on equal weighting of length and quality of life
Berkeley 7
Charleston 4
Dorchester 6
2022 Report Health Factors
Based on weighted scores for health behaviors (30%), clinical care (20%), social and economic factors (40%), and the physical environment (10%)
Berkeley 9
Charleston 3
Dorchester 10
While the Tri-County area performed better than many other counties in SC, as outlined in detail in the 2022 South Carolina Summary Report, our state still lags far behind others in a range of health areas including access to care (primary, mental health and dental), obesity rates, tobacco use, in addition to high school graduation rates, employment and rates of children in poverty –all of which also significantly impact health outcomes.  Furthermore, there are significant racial and ethnic disparities in these troubling health outcomes. 
Source: County Health Rankings and Roadmaps, http://www.countyhealthrankings.org/