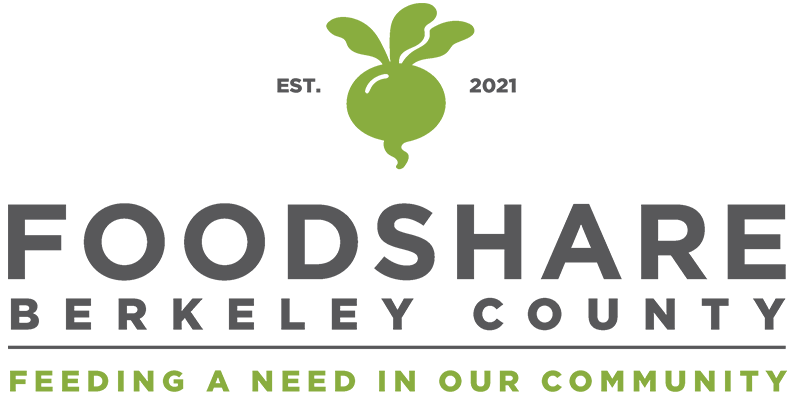 Improving financial stability and access to healthy produce for Berkeley County residents

What is FoodShare?
FoodShare Berkeley County, powered by Trident United Way, seeks to bring fresh fruits and vegetables to the Berkeley County community to improve financial stability in homes and change individuals' lives through healthy eating.
Why is FoodShare Berkeley County a priority?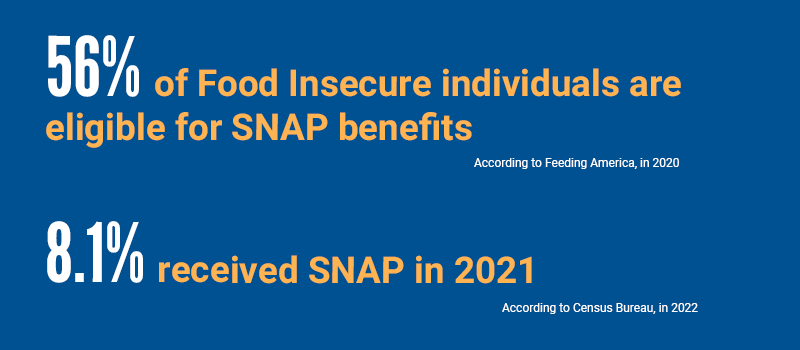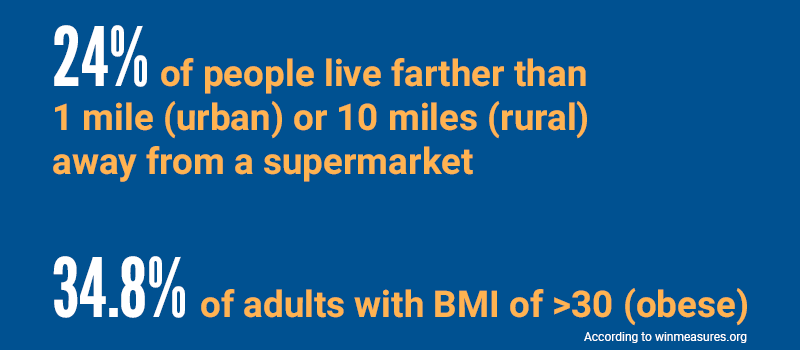 Fresh Food Boxes are available every other week and are filled with a variety of healthy fruits and vegetables at a very affordable price.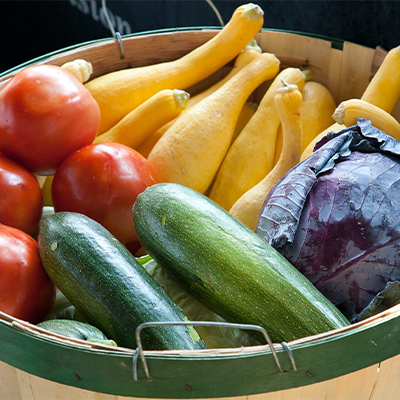 Benefits of FoodShare Berkeley County Partnership
Creates several 'doors' for Berkeley County individuals and families to gain coordinated access to multiple supportive services in financial stability and health
Leverages the strengths of partners to achieve common community goals
Ensures financial and human capital efficiencies by pooling dollars, coordinating operations and utilizing volunteers
Foodshare Berkeley County FAQ's
Questions about ordering
Place your order in person at the Berkeley Resource Connection Center (BRCC). The order for your next box can be placed during distribution/pick-up days, at BRCC only.
One box is $20 (credit card) or $5 SNAP. Payment is due when your order is placed, and credit card and EBT are accepted.
You may use multiple payment methods, but we will not be accepting cash at this time.
No, there is no limit to the number of boxes an individual can order.
 
Fresh Food Boxes can be purchased twice a month (distribution days are on Wednesdays and Thursdays).
There is no current subscription for ordering, but there is an option to order ahead multiple boxes at a time.
Tell me more about the Fresh Food Box!
Senn Brothers in Columbia gives FoodShare SC a discounted price for ordering wholesale on fruits and vegetables, so we cannot guarantee that the items are organic.
Boxes will all have the same contents. The type and number of fruits and vegetables will change in each distribution. You may select to order more than one box to accommodate your family size.  
 
If there are allergy concerns, please let the FoodShare Berkeley County Manager know. We will accommodate the best we can each week.
The contents of the Fresh Food Box will be selected based on seasonal availability which allows for the best price to get more contents in the box. We do recognize that everyone's likes may vary, so each box will contain recipe cards to offer suggestions on how to give those fruits and vegetables a second chance! 
Sometimes we have extra produce, so we occasionally can swap out produce that you may not like with advanced notice.
Questions about receiving Fresh Food Boxes
Boxes can be picked up from the Foodshare Berkeley County site, at the Berkeley Resource Connection Center or any other pickup sites (TBD). 
Ask the program manager for details, as these may be updated frequently. Contact Laura at lfogle@tuw.org. 
Photo ID, receipt or photo of receipt, driver information (if someone else is picking up your box) and payment information.
If your box is paid for and you have designated someone to be a driver, you may have them pick up your box. It will be helpful if they bring a receipt or photo of the receipt.
We will register that person as a driver to pick up your box. If you are a SNAP customer, the driver may not order your next box for you while at pickup.
We currently are not delivering, but are working with local sites to accommodate those that are traveling a significant distance from the distribution site in Moncks Corner.
Also, there are options for volunteers to bring boxes to hard-to-reach areas based on need. If you are interested in ordering a box but are concerned about transportation, please contact Laura Fogle at  lfogle@tuw.org or (843)761-6033 to discuss options.
If you are unable to make it to pick up, simply call FoodShare Berkeley County or the Trident United Way Berkeley Resource Connection Center, and we will plan to hold the box for you (for a limited time).
If you forget to pick up box by the end of distribution on Thursday without calling your box will be donated.
I want to help!
You can register with FoodShare Berkeley County at the Berkeley Resource Connection Center to become a driver. All customers planning on getting boxes at your location would need to be listed under your name as the driver.
You can volunteer to drop off boxes to other community members near you that may have transportation issues when you pick up your box! Let us know if you are interested.
Questions about FoodShare Berkeley County? Contact Laura Fogle, FoodShare Berkeley Manager, at lfogle@tuw.org.