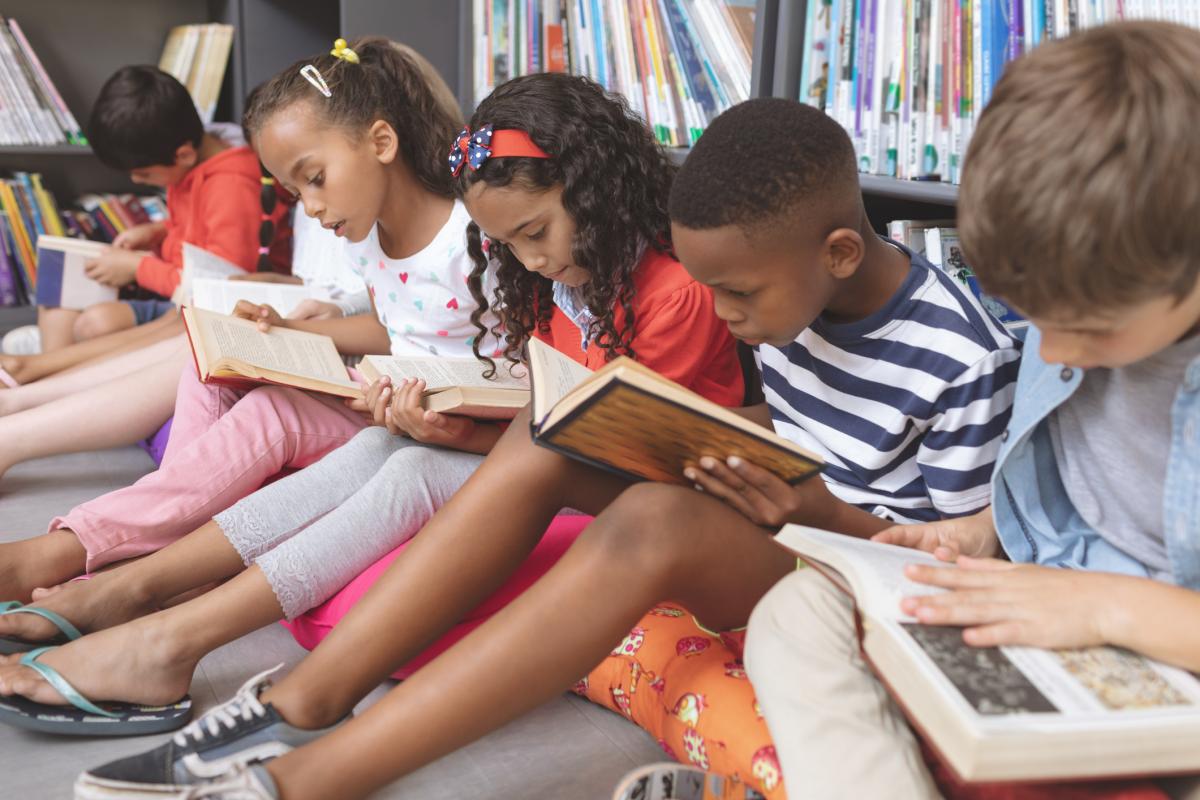 Reading by Third (RB3) Early Literacy Initiative
• A Trident United Way partnership with Charleston County School District, Berkeley County Schools, Dorchester 2 School District, and Dorchester 4 School District
• Implemented in the 2017-2018, 2018-2019, and 2019-2020 school year
• University of Florida Lastinger Center Literacy Initiative program provided initial and continuous training and coaching to teachers in 12 schools across all four local school districts 
• $1.38M invested during the three-year project by Trident United Way
• 96 teachers trained (not including reading coaches and administrators)
• 4,775 students taught by UFLI trained teachers [1,054 (Berkeley) 1,515 (Dorchester Two), 1,619 (Dorchester Four), and 567 (Charleston)]
• 729 struggling readers were selected for the reading program
Participating Districts and Schools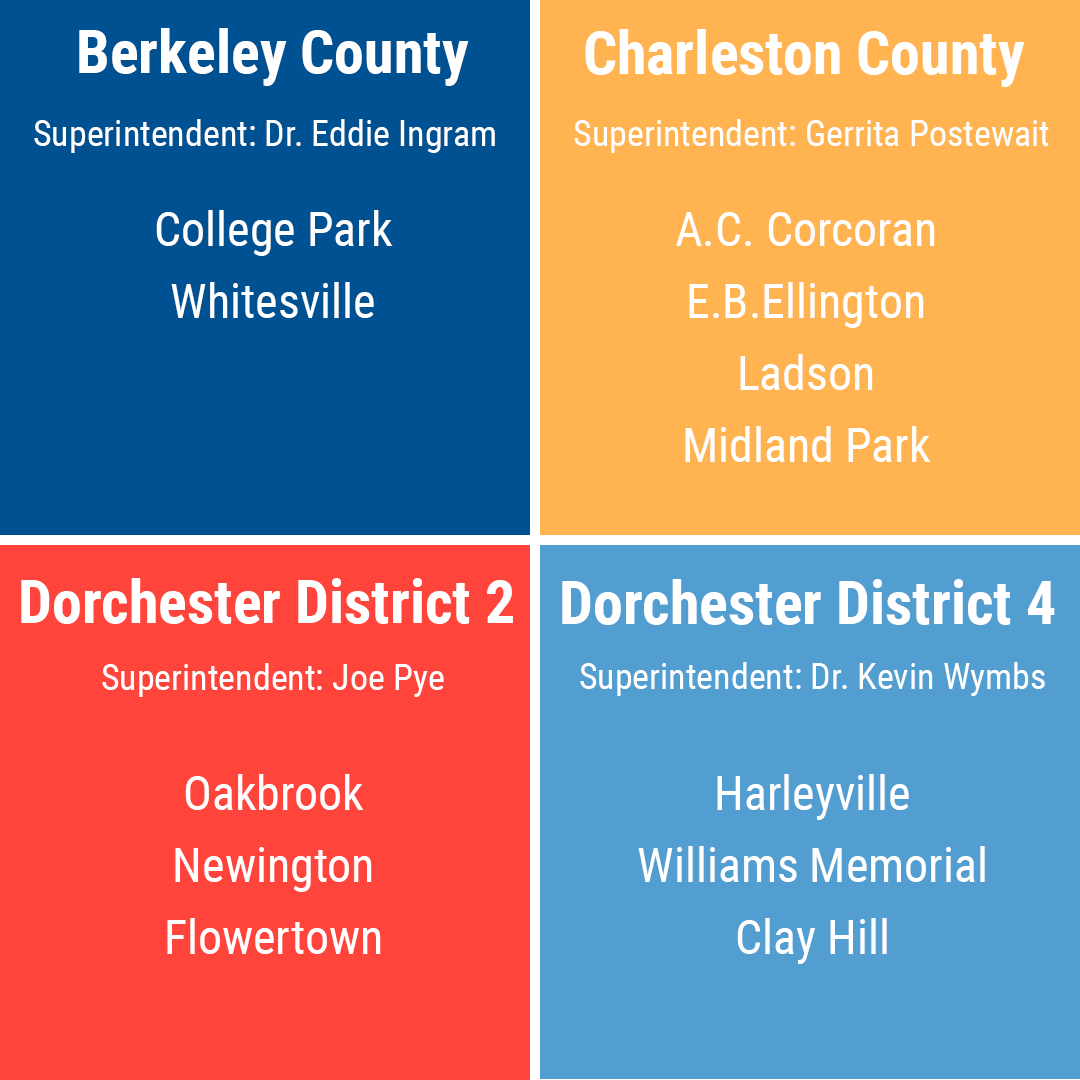 Reading by Third Results
Year 1: 50% of one year of reading growth

Year 2: 17% - 56% of one year of growth (lower in higher grades)

Year 3: * Every Student Succeeds Act (ESSA) Waiver
Overall, grade level reading growth from between 17%-38%, with an average of 24% improvement
Reading by Third Backstory and Partnership
Literacy need discovered
In 2015, Trident United Way (TUW) conducted a comprehensive evaluation of its Links to Success school-based program and reading proficiency was identified as a deficiency and a focus priority. 
Collective Impact Literacy Intervention
The Tri-County Reading by Third Project is an example of how Trident United Way's trusted and highly regarded position as a community connector brings together key stakeholders to address issues and partner on projects that no one system or organization can solve. In this case, the systems were school districts testing an innovative approach and using the same training intervention and common metrics so that data gathered could be analyzed for overall program effectiveness for teachers and students. 
During the summer of 2017, Trident United Way partnered with the four area school districts: Charleston County, Berkeley County, Dorchester 2, and Dorchester 4 and aligned implementation of the University of Florida Lastinger Literacy Initiative (UFLI), in order to collectively improve literacy outcomes for struggling readers. A pilot group of local teachers from these four districts, who worked with PK4-2nd grade students, participated in the initial training and continuous coaching sessions with the Lastinger Center throughout the project. 
The significance in targeting literacy intervention to students PreK-2nd grade was due to data revealing the necessity of reading by third grade as a significant milestone for children, due to the fact that up to third grade a child works to develop reading skills. However, from third grade on children use their reading skills to go on to learn other subjects. The inability to read at grade level from third grade and beyond can inhibit a child's success in all subjects such as math, science, social studies and related arts. This in turn affects graduation rates, workforce development and the economic development of the Tri-County area. 
University of Florida Lastinger Center Literacy Institute (UFLI method)
The University of Florida Literacy Initiative of the Lastinger Center provided continuous teacher professional development to instruct and guide teachers in assisting children in four areas of the UFLI method [ 1)Gaining Fluency and Measuring Progress; 2) Word Work; 3) Reading a New Book; and 4) Writing for Reading].  
Lastinger's continuous training, modeling, and coaching sets the UFLI intervention apart from historical professional development and intervention programs by: 
• Offering ongoing digital and in-person technical support
• Providing small-group, monthly coaching/modeling sessions
• Creating relationships with both teachers and administrators through resource and information sharing and responsive quality improvements 
Trident United Way's RB3 recogntion on the University of Florida Lastinger Center website.
Reading by Third Expansion
Literacy United reading initiative piloted at Mt. Zion Elementary on Johns Island due to Reading by Third's progress in reading growth as well as philanthropic interest and investment on Johns Island.
Reading by Third in the News
Jan 13: Trident United Way's most successful education program yields big results, Press Release
Reading by Third Yearly Results Summaries
Key Contacts
Cathy Easley, Trident United Way AVP of Community Impact, at (843) 740-7733 or ceasley@tuw.org
Paige Pullen, Lastinger Center for Learning and Research Chief Academic Officer - ppullen@coe.ufl.edu