By Chloe Knight Tonney - Trident United Way President & CEO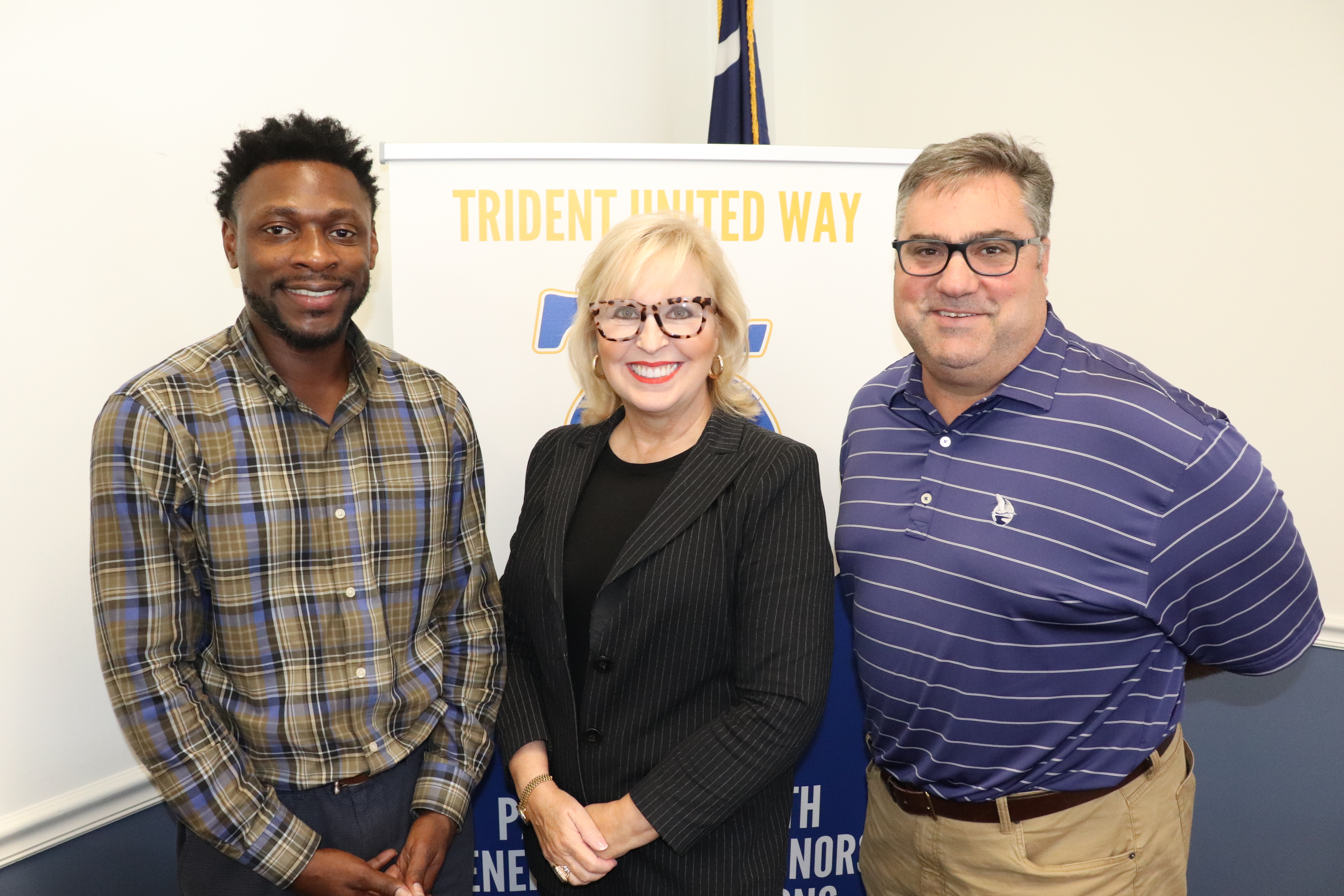 State Rep. Marvin Pendarvis and Goose Creek Mayor Greg Habib join Chloe Knight Tonney at the Berkeley County Resource Connection Center
Having worked with the U.S. Centers for Disease Control and Prevention in four previous pandemics, I've seen firsthand that no nation and no community emerges the same as it was pre-pandemic.
However, there is one common blueprint for success – the acceleration of multi-sector collaboration and investment. Each sector – public, private, philanthropic – and civil society has a unique role to play. Each has strengths and each has limitations. Now is the time to flex our united strengths. 
For more than 77 years, Trident United Way has demonstrated its ability to harness cross-sector collaborations for maximum impact for our neighbors. The responsiveness and significant return on investment in Trident United Way's work in education, financial stability and health have steadied the sector and the security of our neighbors and our region in times of uncertainty.
A prime example of the return on investment is evident in Trident United Way's Resource Connection Centers with physical locations in Berkley and Dorchester counties. The centers connect people to benefits, free tax filings and job training programs, providing clients access to more than $8 million in benefits in 2021.
Over the past four years, the centers have yielded more than $28 million in benefit to neighbors across the Tri-County, a 507% return on investment. It is our mission to serve as a community-centric catalyst for measurable transformation. Trident United Way is a central, trusted source of real-time community connection and action, demonstrating results and changing lives.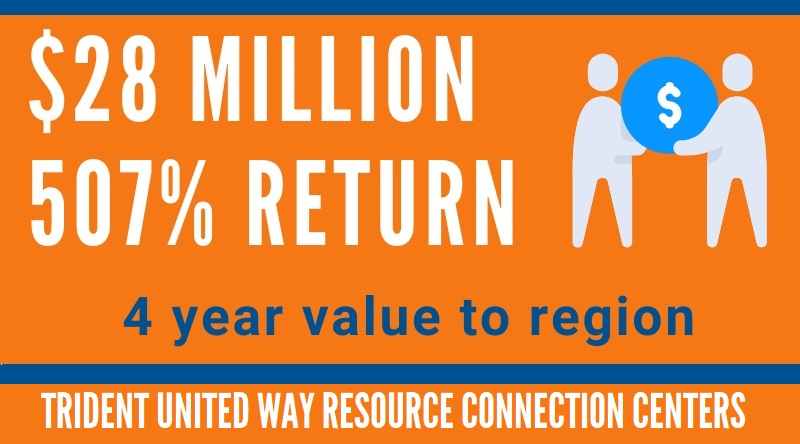 The nonprofit sector's ability to serve, depends upon the levels of investment in our shared work. This is no time for small thinking for our communities. The work of Trident United Way and our partners is vital to lifting neighbors from poverty and providing equitable opportunities for learning and health for all.
For the benefit of our community, private support along with state and local government support must fuel success for our neighbors by investing in the extraordinary work of our nonprofit sector. Accelerated investments and public-private partnerships are essential to ensure that our region emerges from the pandemic empowered to face the future confidently.
Let's invest new public and private funds into our philanthropic sector by utilizing the expertise, systems and tools of United Ways and their local partners. The nonprofit sector has proven itself to be an interstate system of strong, multi-sector partnerships addressing immediate and longitudinal community needs. 
For almost eight decades, Trident United Way has been building investment partnerships around its goals, creating coalitions of donors and partners – public and private – to multiply its impact. Given the enormous influx of funds to our state and local governments, South Carolina will be allocated $2.5 billion in ARPA funds, along with a state budget surplus of nearly $2 billion, now is the time to build and accelerate public-private partnerships through United Ways and their partners.  Our citizen leadership can activate by urging our lawmakers to support our region's nonprofit sector. The successes of previous large-scale public investments are a prologue to what is possible.  Accelerated progress and community-based solutions are within our grasp.
Please join Trident United Way as we work collaboratively to improve lives throughout the Tri-County. Your partnership is essential to ensure that legislators in South Carolina understand the strong commitment of our citizens to accelerate success with and for our communities. Broad legislative support is needed today in support of a proposal from Together SC, the United Way Association of South Carolina and hundreds of other partners to add $100 million in funding to fuel a nonprofit grant program through the Department of Commerce. These dollars will allow our nonprofit partners to join United Ways and others in placing opportunities into the hands of every South Carolinian who needs us.  United is the way
This story can also be seen in its published version in The Post and Courier for those who have a digital subscription.