By: Amanda Lawrence, Trident United Way VP of Community Impact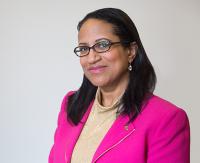 In a dozen years of serving at Trident United Way, I have not seen any other time filled with both challenge and opportunity for nonprofits. Nonprofit teams across the state are rising to the challenge to address the increasingly complex and compounding needs.
Last year I visited several Trident United Way grantees and partners and I was pleasantly surprised by the number of triumphs that exceeded tragedies. We commiserated about the state of changing philanthropic priorities and decreases in revenue affecting us all and data showing basic needs assistance, mental health support services and many other needs intensified by the ongoing impacts of the pandemic. Yet, we still held onto hope for better days ahead.
Trident United Way will not let the current darkness and uncertainty stop us from doing what no single organization can do to impact people across the Tri-County positively.
The federal American Rescue Plan Act (ARPA) has allocated $2.5 billion to South Carolina. This funding is a massive opportunity to strengthen connections between nonprofits, school districts, funders and for-profit companies to leverage collective resources to ensure community strength.
Full story continues below from newsletter snippet......
State lawmakers pushed back an early October date to discuss where these funds will go, so uncertainty reigns in who will be helped and when it will happen.
By working in partnership, Trident United Way can continue to leverage these funds to reach more people in need.
In the Tri-County, despite an approximate 7% decrease in GDP in 2019-2020, 7% loss of employment since start of pandemic and $8.6 million nonprofit sector lost revenue, Trident United Way achieved a 575% return on investment through partnerships that resulted in $8.9 million in resources flowing into the community.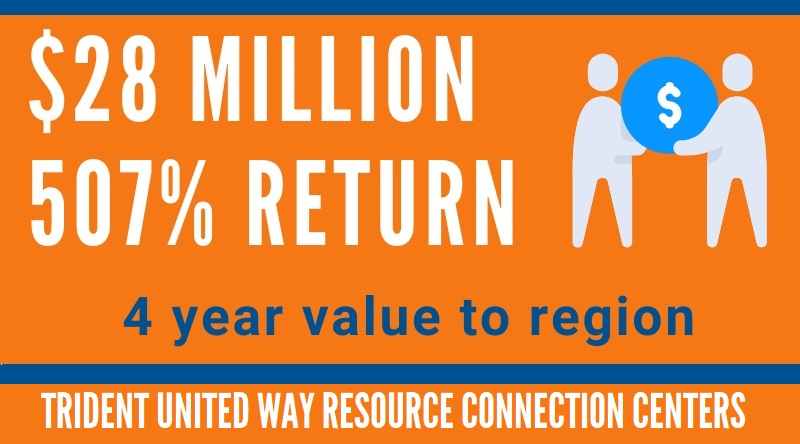 Our two Resource Connection Centers in Moncks Corner and Summerville helped people across the Tri-County by providing them access to nearly $7 million in benefits last year. That includes $1.4 million in tax credits and refunds from filing assistance with our partner SC Thrive, along with $700,000 in financial assistance provided by partner agencies.
Over a four-year period, Resource Connection Centers $4.8 direct investment paid off with a $28 million dollar or 507% return in both direct assistance and overall economic impact to our community.
Together, we are effectively and efficiently leveraging financial resources invested in our mission to ensure that our neighbors THRIVE, not just "survive." Trident United Way is counting on a broad commitment of financial support, including ARPA funds, for our community's long-haul to recovery.
Please give to Trident United Way and advocate by contacting your local state lawmaker for ARPA funding, specifically for our Tri-County region, to ensure a stronger, more resilient, community for all.