Measuring the devastating impact of COVID-19 on our region went far beyond hospital admission rates, job losses or calls to our 211 resource phone line. The measurement was simple: a big line of cars.
Car after car lined up outside the Trident United Way Resource Connection Center (located at the Dorchester County Adult Education Center) in Summerville on Thursday, April 9.  With the sun shining brightly, people began lining up at 7 a.m. for a "Fresh For All" food giveaway that was supposed to begin three hours later. 
The line got so long that we decided to move traffic and begin handing out food before the scheduled 10 a.m. start time to do what we do best: help our community.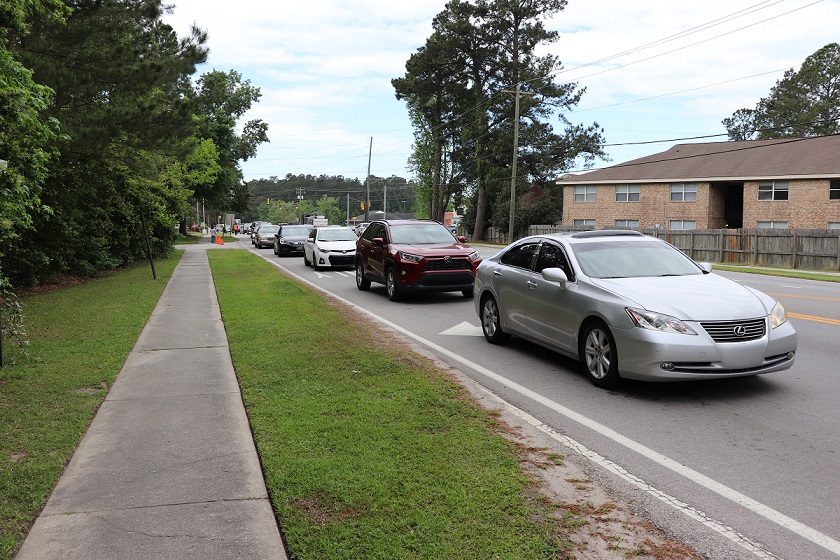 Cars lined up on Boonehill Road, waiting to get into the Fresh For All event
Volunteers, many who were wearing masks and gloves, sprang into action and started giving out boxes of food and bags of apples to the hundreds of folks who patiently waited. Volunteers loaded food in a "drive up" format, with food put directly in cars to avoid any personal contact.
The Lowcountry Food Bank provided volunteers and a truck load of food to make the annual event go forward in these difficult times. Volunteers gave each family a 25-pound box of shelf-stable food consisting of a large box of fresh produce and a bag of apples.
"This massive turnout was a perfect representation of not only Summerville, but what Dorchester County and the Tri-County is experiencing right now," said Erin Pfaff-McDonough, Trident United Way resource connection manager. "There were folks in line who never have been to a place like this or receiving services like this. Knowing we're here to do our part is rewarding and it's why we come to work every day, no matter what challenges we may face."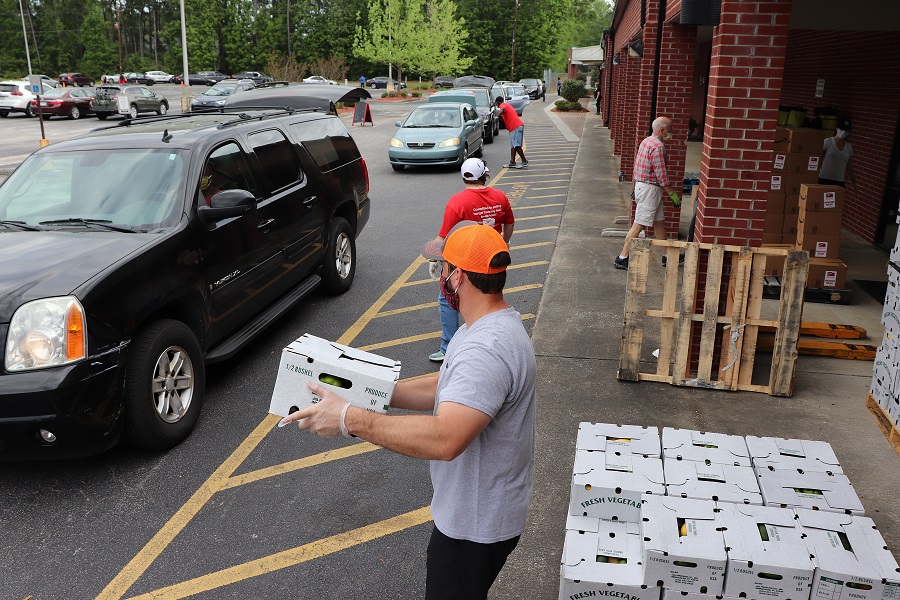 Turnout was overwhelming. Extra food had to be brought in to help serve the needs. The event was intended to serve 200 families. In the end, approximately 375 families received food - items that can feed approximately 1500 people!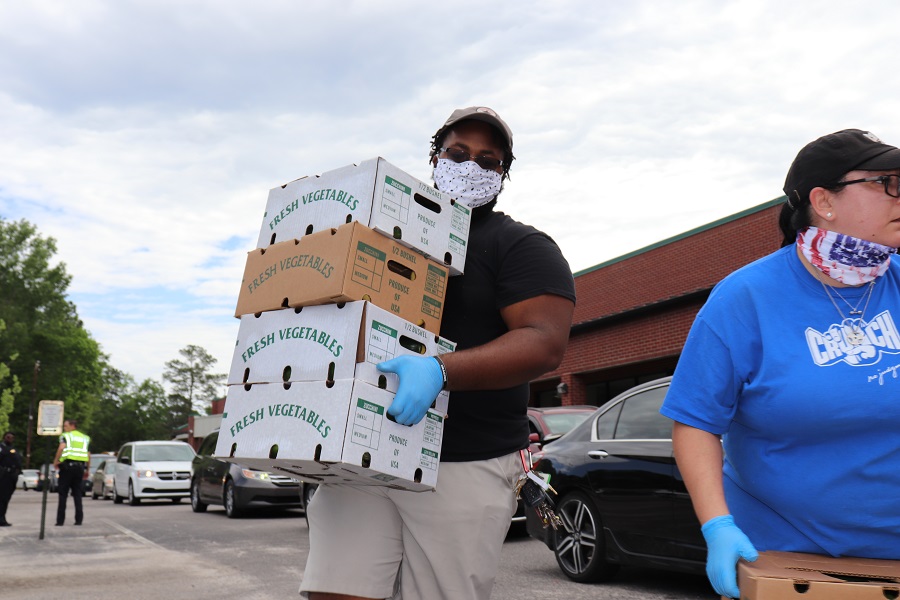 Summerville resident Mazzie Morris was the last car in line to receive food before Summerville police had to pause things to keep traffic moving on Boonehill Road. Her reaction sums up what we heard from so many participants: "I'm grateful, thank you, thank you, thank you."
Thank you to all of the volunteers, Trident United Way staff, AmeriCorps Members, Lowcountry Food Bank staff and volunteers, Summerville Police, Crunch Fitness and Dorchester Adult Education Center Staff.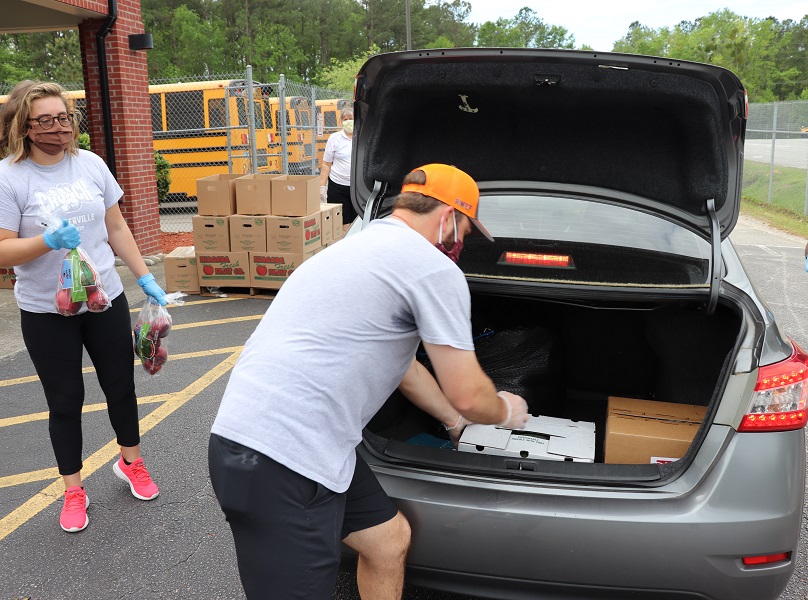 The needs in our region are real and likely will only grow as businesses remain shut down and layoffs increase. 
You can help by donating to the Tri-County COVID-19 Response Fund. All funds will stay in the Tri-County. Trident United Way, in partnership with The Post and Courier, is administering the fund.
Tri-County COVID-19 Response Fund contributions will be used for:
Basic needs support to address loss of work or other financial hardships
Deploying efficient emergency networks of agencies with proven on the ground experience
Support nonprofit partners with the surge of assistance requests and supplement service capacity
Trident United Way is underwriting all costs associated with disbursing 100% of the funds going directly to COVID-19 response and relief efforts. In the unlikely case all funds are not spent, remaining funds will be set aside in a reserve fund for use during future response efforts.
Trident United Way is uniquely positioned to handle this large-scale effort, as it has a long history of architecting and managing special funds for past disasters like hurricanes and floods.