African American Leadership Council is a network of engaged African American and minority leaders who seek to harness their power and philanthropy to create bold community change. We leverage resources to advance education, financial stability and health throughout the Tri-County region.
Trident United Way African American Leadership Council (AALC) was founded on April 22, 2015 as a shared vision of 47 local Black philanthropists and an initial investment of $81,982. Inspired by a goal to raise $2 million dollars for initiatives in the African American community, the founding members focused on the four pillars of Leadership Development & Mentorship, Being A Social Nexus, Advocacy and Service Projects.
Sign up to receive more info about getting involved with the AALC!
---
2023 Black Philanthropy Month
 
AALC members had a fantastic evening connecting over cocktails at our Black Philanthropy Month Celebration at The Montague Room in North Charleston. We enjoyed seeing many current members and meeting new individuals from the community!
Interested in joining the AALC for the next happy hour gathering? Reach out to jmccloskey@tuw.org for more information.
Black Philanthropy Month was initiated in 2001 and officially launched by founder Dr. Jackie Bouvier Copeland in 2011 to celebrate and advance Black giving and funding equity.  Almost 20 million people in 60 countries have celebrated BPM from inception.
The 2023 theme, Love in Action, is inspired by the times and the late scholar-activist bell hooks' writings on love as a necessary foundation for true social change. The theme focuses attention on the root meaning of philanthropy as love for all humanity, including Black people. Trident United Way African American Leadership Council encourages you to join them as they show love in action through philanthropy, volunteering and advocacy throughout the Tri-County community.
Learn more about Black Philanthropy Month.
---
AALC Eighth Annual Book Drive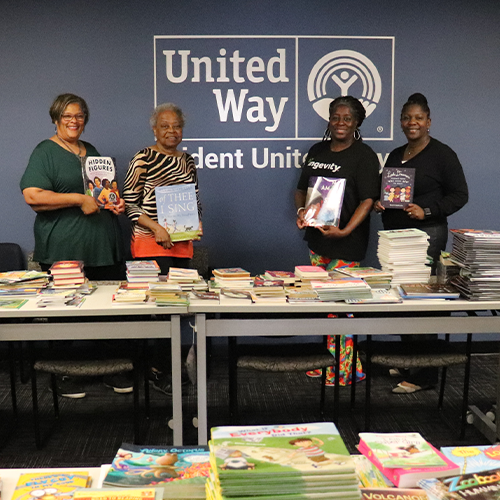 The African American Leadership Council Eighth Annual Book Drive Distributed over 1,800 Books!
Thank you to everyone who supported the Trident United Way African American Leadership Council Eighth Annual Book Drive to benefit Title I Schools in the Tri-County area! Over 1,800 books were collected and distributed to students in grades K-3rd at E.B. Ellington Elementary, Harleyville Elementary and St. Stephens Elementary. These books are provided to students to read when they are out of the classroom to help prevent the "summer slide" and ensure students will continue on their path to literacy.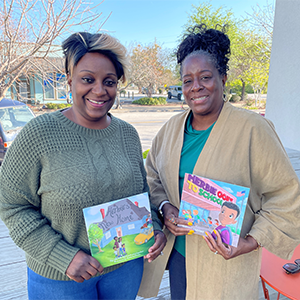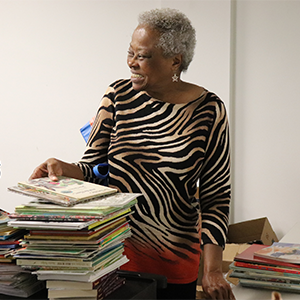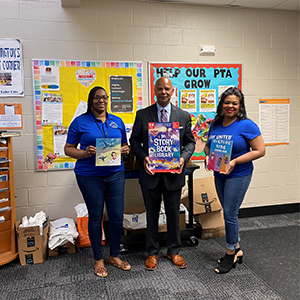 ---
AALC Winter Coat Drive 2022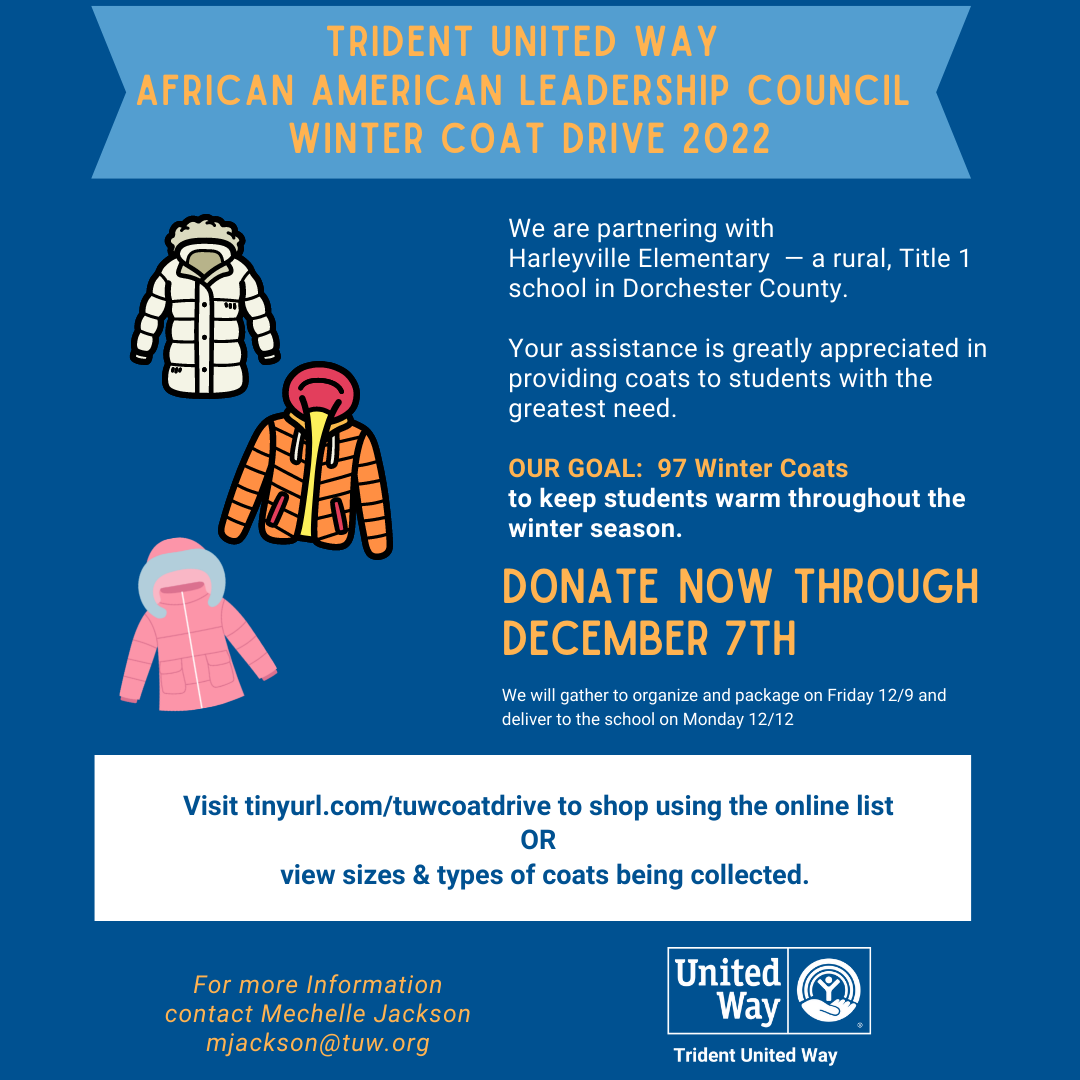 The Trident United Way African American Leadership Council Coat Drive exceeded their goal of 97 coats, receiving a total of 107!
Donated coats were sorted and packed by members of the AALC Steering Committee and TUW staff, and delivered by the AALC Steering Committee to Harleyville Elementary School on Monday, where parents arrived in the morning to collect coats for their children.
Thank you to everyone who donated - your efforts are helping to keep children warm and safe this winter!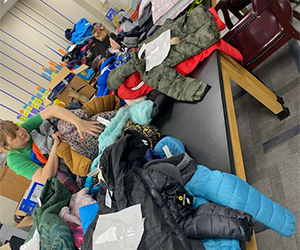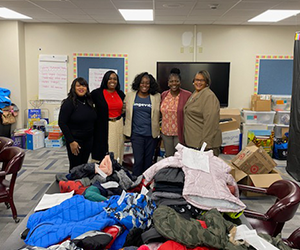 ---
AALC Lunch & Learn: A Conversation on Housing Attainability & Retention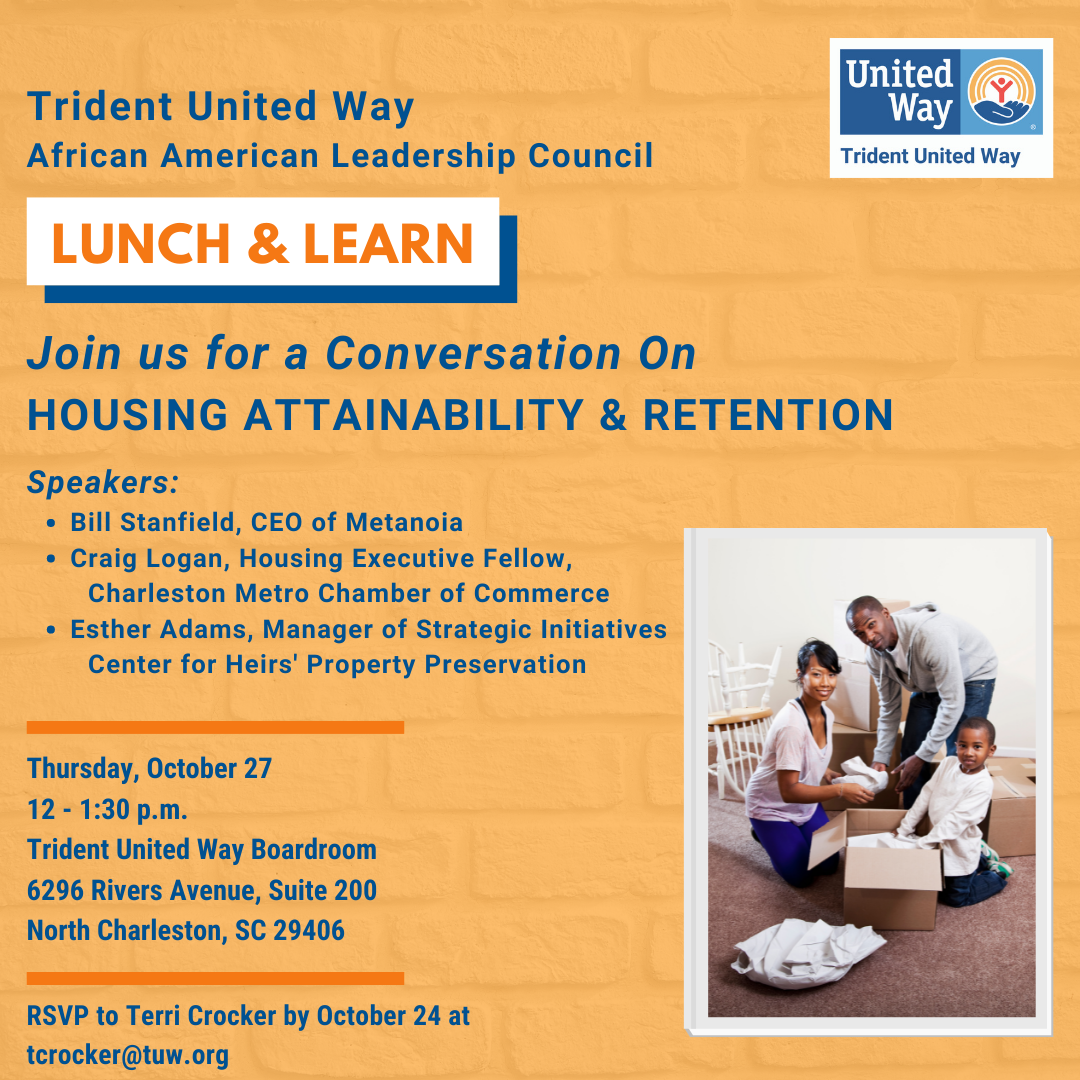 Trident United Way African American Leadership Council hosted a Lunch & Learn on October 27, 2022 at the Trident United Way offices in North Charleston. The conversation focused on housing attainability and retention in the Tri-County area and the impact this is having on our community. Attendees heard from speakers Bill Stanfield (CEO of Metanoia), Craig Logan (Housing Executive Fellow, Charleston Metro Chamber of Commerce) and Esther Adams (Manager of Strategic Initiatives, Center for Heirs' Property Preservation) with the opportunity to ask speakers questions.
Thank to you all of the attendees and speakers for participating in the Lunch & Learn and providing an incredibly insightful discussion!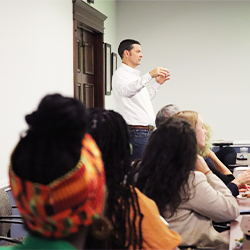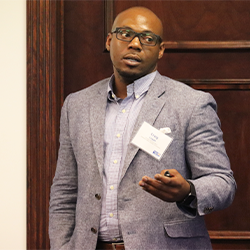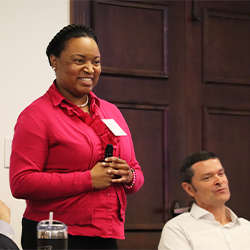 ​​​​
Watch the full discussion
---
Our Vision:
• We work to solve pressing community issues through Trident United Way's education, financial stability and health programs.
• We support Trident United Way with our time, talent and treasure, using our experiences and our voices to make a difference for our neighbors.
• Network and inform: We share data about community conditions to increase our knowledge — strengthening our collective ability to create change.
Trident United Way African American Leadership Council consists of African American philanthropists who contribute $1,000 or more to Trident United Way. Members have unique opportunities to see the impact that their financial support and volunteerism have on community issues.
AALC Step-Up Program
For those individuals not quite ready to invest in Trident United Way at the $1,000 level, the AALC Step-Up program allows donors to gradually increase their gift over a period of three years. Step-Up members will make a commitment to increase their Trident United Way gift, giving at least $500 in year one, $750 in year two and $1,000 in year three. Step-Up members are recognized as full AALC members and have access to all AALC benefits.
---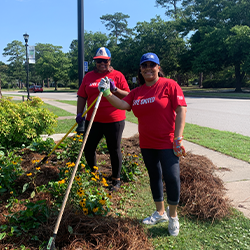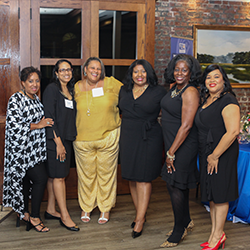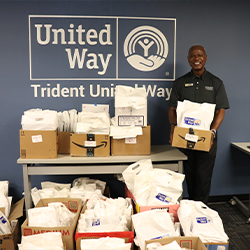 Steering Committee 2023-2024
Jennifer Brown, Chair, Palmetto Community Action Partnership
Ruhamah Dunmeyer Grooms, Vice Chair, Booz Allen
La Quetta Coulter, SelectHealth of South Carolina
Monifa Ellington, Ingevity
Quinetha Frasier, Southern Equity Collective
Shawan Gillians, Santee Cooper
Sonia Hanson, SouthState Bank
Danielle Hardee, We Are Sharing Hope SC
Amanda Lawrence, Strive Together
Patrice Simmons, Palmetto Community Action Partnership