Trident United Way-affiliated AmeriCorps members pitched in to make the holidays a little warmer for more than 2,000 children across the Tri-County.
The AmeriCorps members worked to help The Salvation Army of Charleston Angel Tree program run from beginning to end.
"I come from a human service background, I retired from mental health last year, so this is all I am," said AmeriCorps member Jakki Deas. "I'm a giving back kind of person so this is right up my alley. I've been doing this all month for different agencies so this has been wonderful."
Deas is assigned to Goodwill, working with clients on a variety of assistance projects.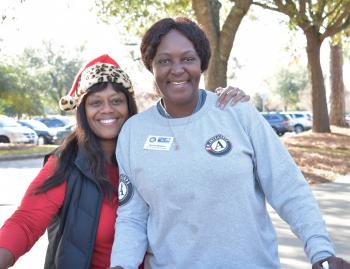 Jakki Deas and Brenda Williams
The children, referred to as angels, come from low-income families. Members of the community are given the opportunity to adopt angels from trees at locations across the Tri-County and provide holiday toys for the children.
The scene on pick-up day featured packed Charleston Convention Center rooms full of toys with scores of volunteers helping organize and distribute toys and goodies.
"It's wonderful, a great experience, seeing it all come together today is a great feeling, it's great to see some of the people you might have helped in the very beginning with the paperwork to this point, it's really nice," AmeriCorps member Brenda Williams said. "It's for the kids, just knowing they'll have something on Christmas day, it's a great feeling."
Williams works with clients at the Trident United Way's Dorchester Resource Connection Center.
Early in the process, AmeriCorps members worked to take applications and help families learn about the eligibility process. The hard work would turn to smiles and hugs on distribution day.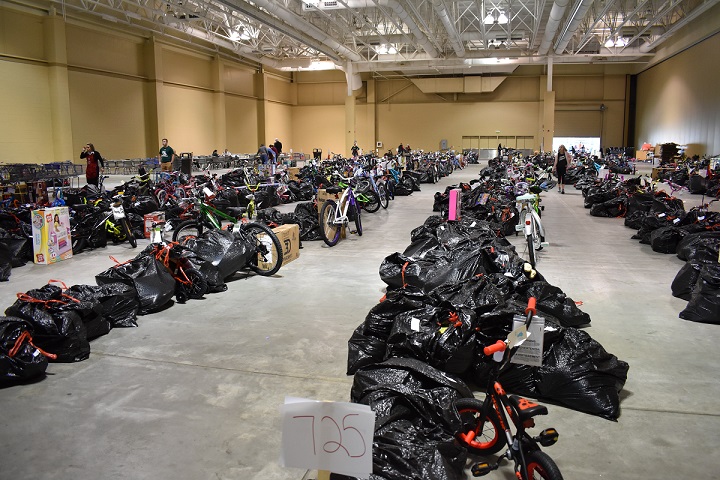 "I really didn't know we had people to donate like this, I had no idea there was this much generosity out there, people really care about people," Williams said. "It's overwhelming because I feel good helping people and seeing people who weren't going to be able to buy their kids toys and now we're here putting them in their hands so I'm like 'oh my goodness," it makes me feel good because I'm lending a helping hand."