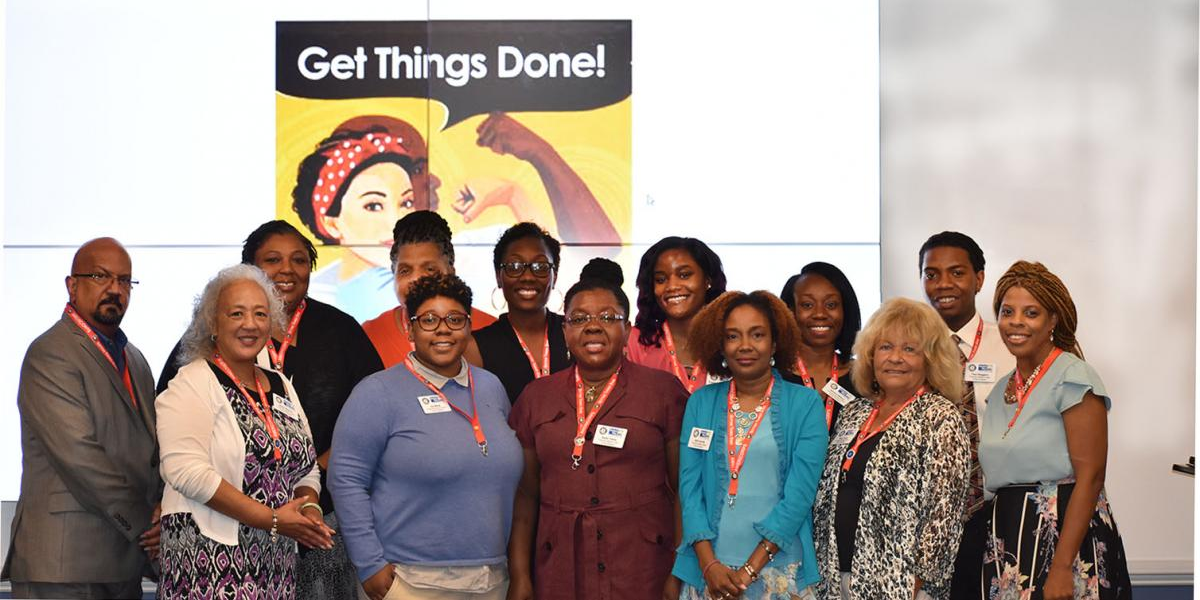 Trident United Way's AmeriCorps program was one of nine programs featured by United Way Worldwide during AmeriCorps Appreciation Week, Mar. 11 - 15, 2019. Below is a writeup that was shared through United Way Worldwide's daily newsletter:
Trident United Way
Living at or below the poverty level fosters an unstable and sometimes chaotic daily life for individuals and families. Not knowing where your next meal is coming from or not knowing where you and your children will sleep tomorrow creates a frantic mindset.
Trident United Way AmeriCorps members work with families across the financial stability spectrum as "Family Navigators". This year, 15 AmeriCorps members are serving to assist their neighbors with developing their own financial stability, expanding the capacity of local nonprofit organizations and schools and training the next generation of nonprofit leaders. Navigators are much more than a stop-gap, AmeriCorps members are trained to be South Carolina Thrive Benefit Bank counselors with the authority to complete client eligibility applications for state and federal benefits.
Each Navigator seeks to address the current economic hardships of the Tri-County area by leveraging the unique strengths of the Trident United Way system and its community partners to make a difference. They provide free tax filing services that help families gain access to necessary tax credits which can be vital for financial stability. When clients have moved beyond the crisis phase, AmeriCorps members empower them to move beyond the frenzied space of financial instability and into a more secure life by equipping individuals with the financial skills necessary to succeed. And when clients are unemployed or underemployed Navigators connect them with agencies and organizations that offer industry-specific and soft skills training designed the help achieve stable employment.
AmeriCorps members build the capacity that enables Trident United Way and their partners to provide these financial stability services to their clients.
For more information, contact Angie Williams at awilliams.americorps@tuw.org or (843) 740-7755