Providing a lifeline during COVID-19
Imagine a child going to school not knowing where they may be sleeping once the day wraps up. Paying attention to math or reading isn't the top thing on a child's mind when they're faced with this tough situation.
Kimberly Smith and her three children have been struggling with housing issues for the past two years. COVID-19 made things worse when she lost her job as a home healthcare aide due to social distancing mandates.
Kimberly is not alone in this housing dilemma. Data from the South Carolina Department of Education reports 12,660 students were experiencing homelessness during the 2017–18 school year. Trident United Way research shows nearly 35,000 children are living in poverty in the Tri-County.
"It has been extremely hard on my children because we have this pandemic, not understanding when it's going to end and not having their own space like a permanent home, sharing space is very difficult," Smith said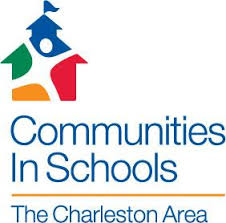 Finding thousands of dollars to pay for a deposit, first and last month's rent can be a high hurdle. Smith and many others are often forced to stay in extended stay hotels which do not require such large up-front fees.
Communities in Schools of the Charleston Area (CIS) is a Trident United Way-funded organization that works with schools to identify students who are lacking basic needs such as food, clothing and shelter and utilizes resources to assist with meeting these needs.
"It's very sad because the kids are really trying to cope with a situation that is hard to explain and understand as an adult," Smith said. "We are all overwhelmed and the support from CIS has been a lifesaver."
CIS secured extended stay facility to secure four families housing, including Kimberly, for a discounted weekly rate. Those families may have been homeless without this lifeline.
"Jennifer Winston from CIS has been great, helping give us underwear, socks and toiletries," Smith said. "She also she was there just to listen if anybody needed to talk. She just was there very present in the time of need which is very comforting and it helped us thus far to get through this issue."
CIS Student Support Specialist Jennifer Winston has a passion for helping people as she knows all too well the struggles of housing and raising kids. Earlier in life, she was homeless with three children and like Kimberly, worried about her future.  
"Compassion, empathy, hope, and faith are the main tools of human decency and what drive me everyday," Winston said. "During that uncertain time of being homeless, I never lost hope and faith that we would be alright despite having no family here. We made it and now I want to be there for clients to make sure they never lose hope."
She was able to get through her time of homelessness thanks to her strength and some help from churches and other community programs. Today she has twins in college and a daughter in the Army. Jennifer knows donations to Trident United Way are improving lives.
"I encourage community members to search for an ounce of empathy and donate especially in times like these," Winston said. "We are making a difference providing hope to children who can become future college students who were once sleeping in a car like my kids did."
Hope and assistance offered by Trident United Way, CIS and dedicated staff help keep Kimberly going. She's found a job, training for a federal civil-service role.
"This whole situation made me look at my life and evaluate some things and now I'm more determined to buy a home, fix my credit and save up money," Smith said. "I really just want all my kids to come out of this stronger and more determined more to take on the world and settle for nothing less than the best!"